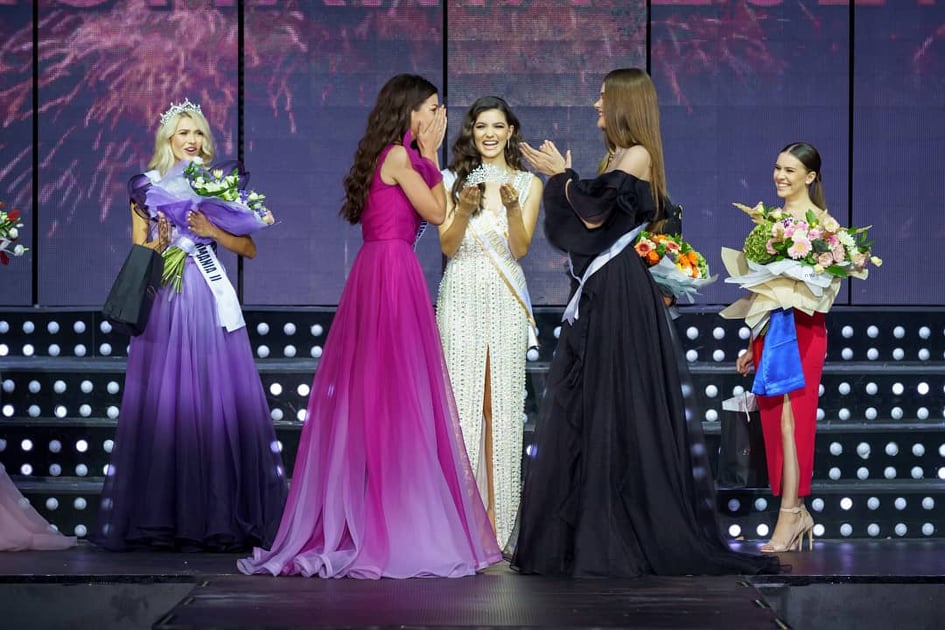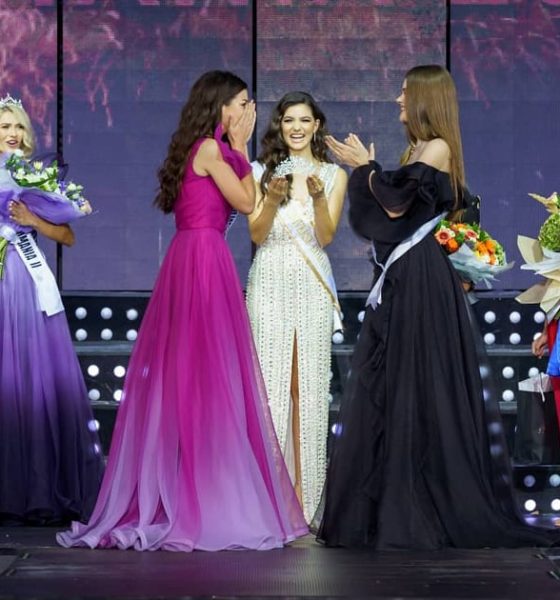 MISS UNIVERSE 2021 – – Let's knowing Miss Universe Romania, Olimpia Elena Carmina Cotfas
The new Miss Universe will be crowned in a few weeks. We caught up with the crown contenders for the special issue of Inside Pageant which will be available on December 5th. Today, we are going to meet Olimpia Elena Carmina Coftas, the representative of Romania.  
Inside Pageant – Introduce yourself in few words.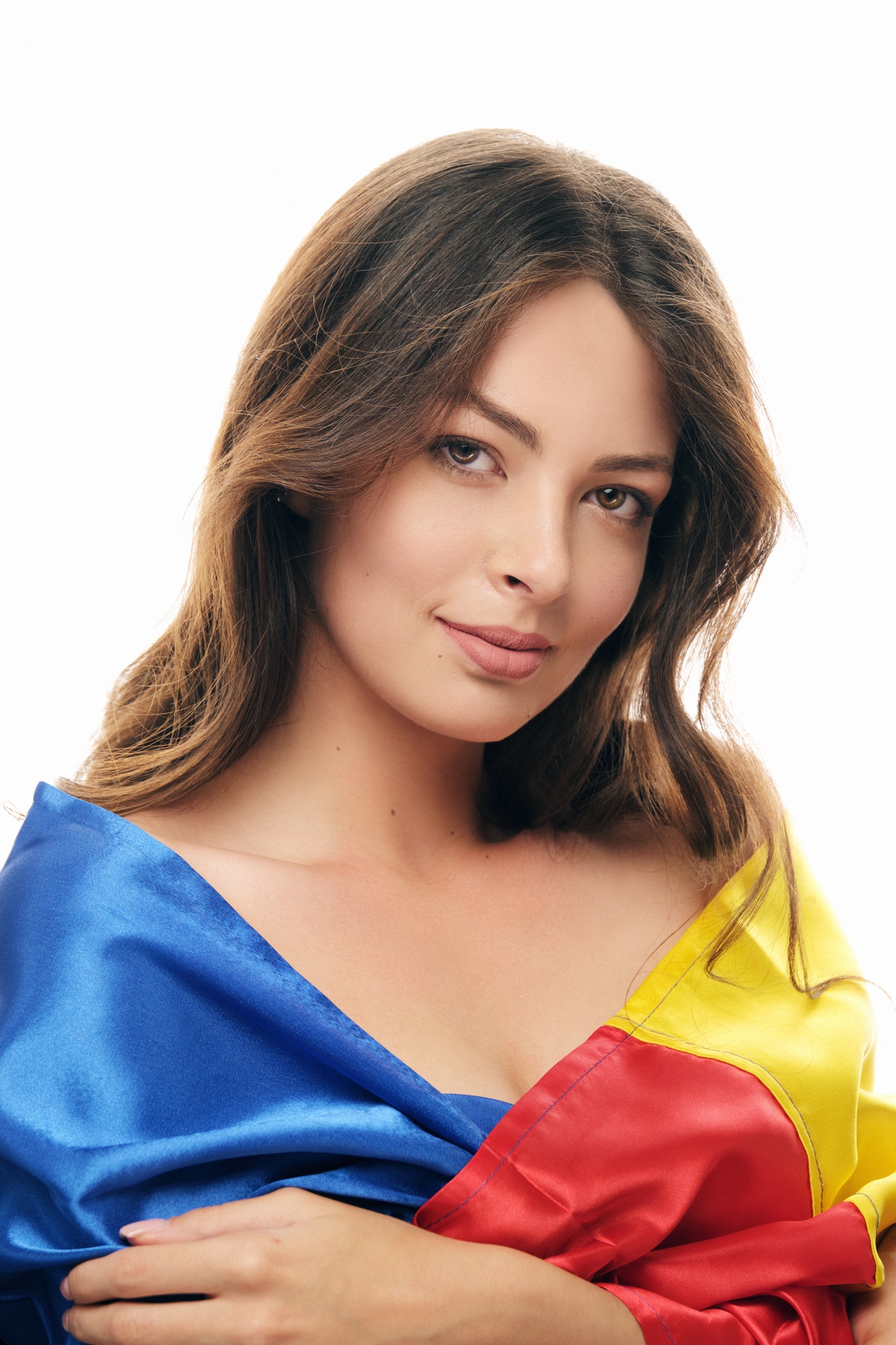 My name is Olimpia Elena Carmina Cotfas and I am 20 years old. At the moment, I am pursuing a Bachelors's degree in History and I am about to graduate this summer. I am passionate about learning and experiencing new things, that's why besides my interest in researching the past, I have developed an interest in various activities: singing, sports, modelling, and journalism.
As a teenager, I became more and more attracted to the world of beauty and fashion and since then, for the past 6 years, I have worked as a professional model. Recently, I also began working as a journalist, in the beginning by having my podcast with guests and now by being a Radio & TV host having my shows that address medical issues.
Overall, I am an ambitious, passionate, and optimistic person, and I like to describe myself as a socially active woman that finds happiness in sharing knowledge with the people around me.
Inside Pageant – Give me your main fault and your main quality
One trait of mine that I think about as both a fault but also a quality is my decision-making method. When facing a situation in which I have to choose between more options, I tend to go for the more challenging one. It is indeed an adventurous choice but I believe that progress comes with risks and difficulty and that getting over a challenge or an obstacle makes one know both sides of a situation – sharp or soft. One by one these gave me priceless experiences.
Inside Pageant – Which word describes you the best?
Passionate. I am a person guided by my interests and likings and I put my effort and time into everything I want to accomplish. As for my relationships with other people, both passion and empathy describe well the way I socialize. I am inclined to listen to one's story and I like empathizing with them by trying to find a solution together or by giving advice.
Inside Pageant – What are some small things that make your day better?
I believe that a smile is the smallest thing that can make a difference in that aspect. In my case, my parents' smile is the best reassurance, gift and encouragement I could get. For example, when I moved out to another city for my studies, I began feeling homesick. It was visible and my family became worried so, one day, I woke up to my parents on my doorstep and all they did was smile. They smiled the whole time and we spent some quality time before they had to leave.
 Ever since then, whenever I feel low or I see someone in need, I smile and I try to make them smile too, that can make their whole day feel better.
Inside Pageant – What is your guilty pleasure?
When I think about my guilty pleasure, what comes to my mind is binge-watching shows.
On some days, although I am aware I have many things to do and that I need to prepare myself, all I'd wish to do is sit down and watch TV. And believe me, shows like " The Crown" or "Shadow and bone" are not making my situation any better, haha!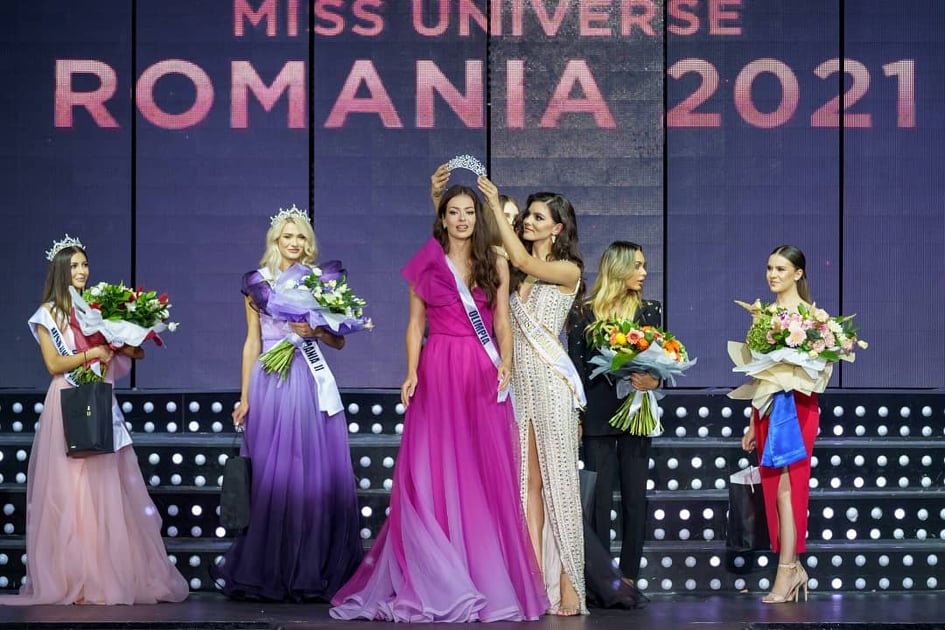 Inside Pageant – What is at the top of your bucket list?
One activity that I feel I'd like to do soon, that has stayed on my bucket list for some time now, is skydiving.
Maybe because my mother used to be a professional skydiver, but I admire that fearlessness! If I ever get to skydive even once, I could say I checked one of my biggest goals.
Inside Pageant – What is your favorite movie and why?
A movie that I remember I used to watch many times and that is up until now my favourite is called "Mathilda".
It tells the story of a little girl that felt like she was different and that continued to stick to her passions until her happy ending came. She faced big hardships through her story and I believe that on some level, I relate to her because I also felt and still feel like I have something different! I remember that watching this movie as a child, I memorized almost all the lines! Even now, I rewatch her story with great enjoyment and I like to recommend it as a "must-see".
Inside Pageant – What is your favorite song and why?
I'd say "Unstoppable" by Sia. Ever since I found this amazing song, about one year ago, I kept it on my replay list and it is for real one of the pieces that keeps me motivated and on the go. For me, the lines are actually very good affirmations! The vibe that this song has gives me chills every time.
Inside Pageant – What is your favorite book and why?
"Insomnii" (translated as "Insomnias") by Irina Binder. It is a collection of the author's "late-night thoughts", little stories or essays on her life experience, on feelings and happenings that gave her the so-called insomnias. On the first read, it surprised me with the depth her writing went into but since then, every time a get back to the book's chapters and as the lecture becomes easier, I learn new things.
It feels incredible to me that one book could convey so much information and so much advice as if she knew me from before. In my opinion, it is truly a wholesome book to read.
Inside Pageant – What do you see in your mirror?
When I look in the mirror, one question that pops in my head is "what would the 8-year-old me think about me from the present?" and the answer is the same. I know that my younger, tall and shy, self would have never thought that I would get to where I am now and for sure she wouldn't believe that she can get to be Miss Universe Romania. It is an extraordinary journey that I have made up to this point and it is an immense amount of energy, effort and dedication that this little girl put in so that I am who I am now. So to answer your question,  I feel very proud and confident about what I see in the mirror – a young woman with big realizations so far and even bigger aspirations about what is to come.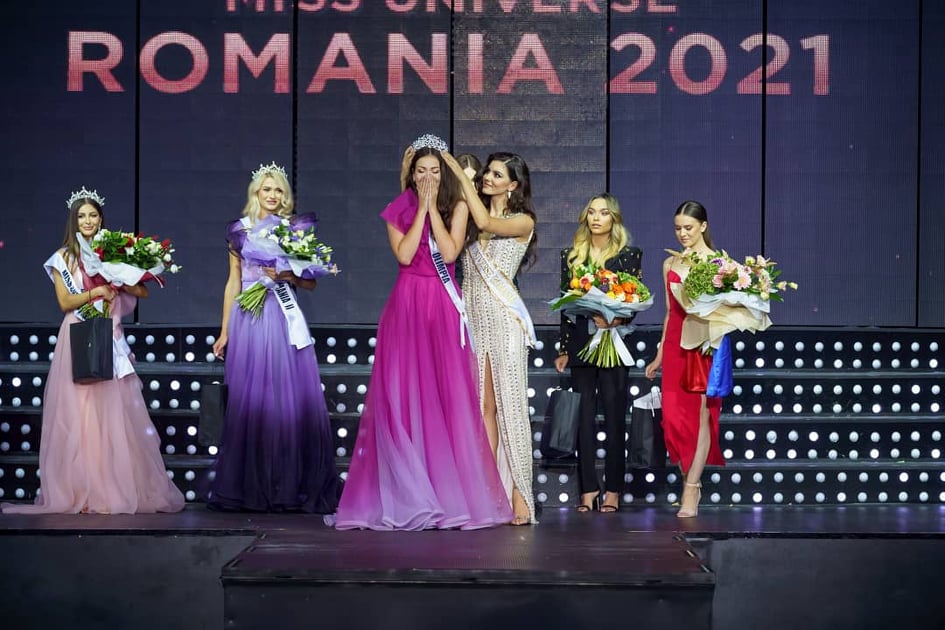 Inside Pageant – What does pageantry mean to you?
Back when I applied for my first pageant casting in 2016, pageantry seemed like a showcase of only beauty to me. I thought that you only needed to be pretty to win. But I am glad I was wrong.
After not winning on my first try that ended with failure, I began to ask myself just what did the other winning contestants have that I didn't? Thanks to my perseverance and the support of my family I tried another time and then another until I found out the answer and got the title.
This experience made me realize that pageantry does not mean only a pretty face, but also personality, ambition, elegance, style and many other qualities. I got to learn the importance of a bright attitude, of a smile at the right time and I got to see and go through the hard work that is put in for a beautiful show to take place.
To me, pageantry is a one-of-a-kind experience in which one has the chance to develop herself, and I am very happy that I get to experience it on such a high level!
Find the full interview in the special issue of Inside Pageant dedicated to Miss Universe 2021 to be published on December 5.