A new co-owner for Miss World Organization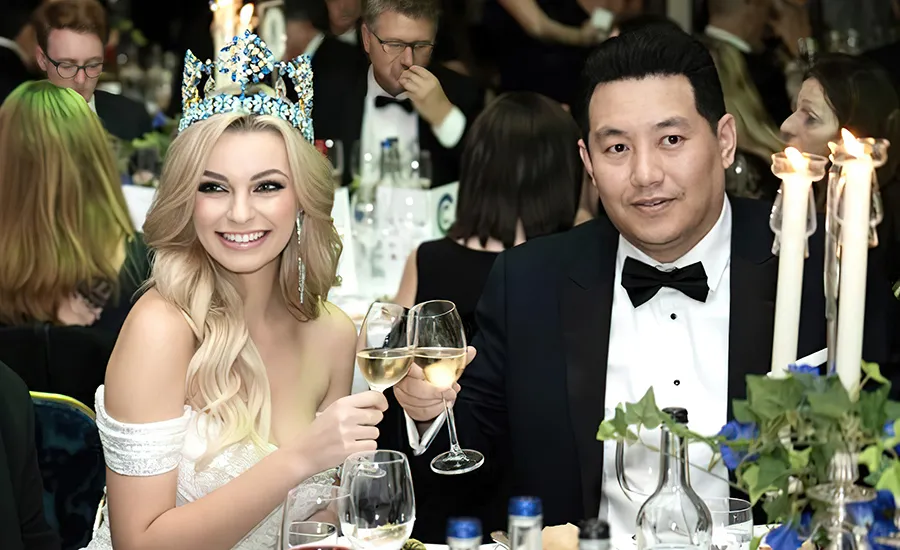 During the 8th Edition of CC Forum London (Climate Change Forum), held in the Dorchester Hotel on October 17-20th, it was revealed regarding the new co-ownership of the Miss World beauty pageant. Gurung will officially take over as Miss World from the 71st edition of this year's Miss World. Since its inception, Miss World has been the monopoly of British businesswoman Julia Morley and her family.
"
Gurung Family now joins the legacy and will be hosting Miss World Events together from its 71st Edition throughout the world and collectively taking the event and charity to a whole new level
" says Mr. Stephen Morley, Miss World Executive Producer to
The Chic Icon,
the Official Media partner of CC Forum London. This news has been confirmed by Diprendra Gurung, the founder of Gurung family, during this event.
The Gurung family is the owner of the Himalaya Jet company based in Europe-based premium long haul carrier and several Privé Luxury Cinemas around the world as a part of their conglomerate which also owns Privé Luxury Cinemas at various high-end hotels around the world and has investments in several eco-friendly ventures like hydrogen-powered urban cars and sustainable hydro-electric powers.
The joint initiatives of CC Forum, Miss World, and Gurung Family to raise awareness about the impact of climate change on the Himalayan Glaciers were highlighted during the event. The 71st Miss World beauty pageant will be held in early 2023, host location has not been finalized yet.
This year's Miss World pageant is planned to be held in Singapore, Japan and Poland. For this, Dipendra reached Singapore on Wednesday with the current beauty queen. Gurung also met Singapore's Minister of Culture Edwin Tong.