Mrs/Miss Glamour International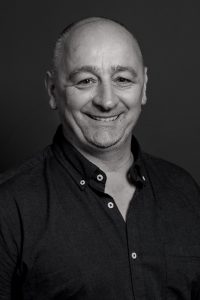 Mrs. Glamour International was founded in 2011 by a Belgian director, Ronny Wolfs. For 20 years, Ronny organizes pageant to elect young girls and women who represent Belgium in various international beauty contests, both in the Miss and Mrs. categories.
At the request of an international competition with which he was linked, he organized in Belgium an international final which was canceled a few weeks before starting. With the support of his sponsors, Ronny decided not to give up. Mrs. Glamour International was born.
The main objective of Mrs. Glamour International is that women of all ages should be able to compete. This competition should open the doors of self-knowledge to them, teach them to accept themselves as they are and above all question them about the place they wish to take in society.
From the start, Ronny did not want age and clothing size to be the primary criteria for his beauty pageants. He wanted to open the doors to as many candidates as possible who did not have access to other competitions.
Originally, the competition was aimed at women aged 25 to 45 without any other selection criteria. Due to the great success of the first edition, many national directors requested the opening of a category accessible to younger young women. As a result, Ronny Wolfs added a Miss category, giving birth to Miss Glamour International.
Over the years, the competition has led both categories by holding its finals in different countries, such as the United States. Due to the global pandemic, organizations in Brazil, the Philippines and Turkey could not take place.
The 2022 edition of the Mrs. Glamour International pageant is marked by a return to its roots, focusing solely on the Mrs. category. The current Mrs. Glamour International, Alison Rodrigues from Canary Islands, will crown her successor during a final which will take place in Belgium at the end of August 2022 if the sanitary conditions allow it.
You can register for the 2022 edition from now on. If you are interested in representing your country, please contact the organization at info@glamourinternational.be.
Find the interview of the current Mrs Glamour International, Alison Rodrigues in the next issue of Inside Pageant magazine.