Manju Bangalore crowned Miss Oregon USA 2023
Manju Bangalore was crowned Miss Oregon USA 2023 on October 15, 2022, at the Sherwood Center for the Arts in Sherwood, Oregon. Miss Benton County beat 22 others contestant to succeed the last year's titleholder Arielle Freytag and to win the opportunity to represent her state at the next edition of the Miss USA pageant.  It was her third attempt for this crown.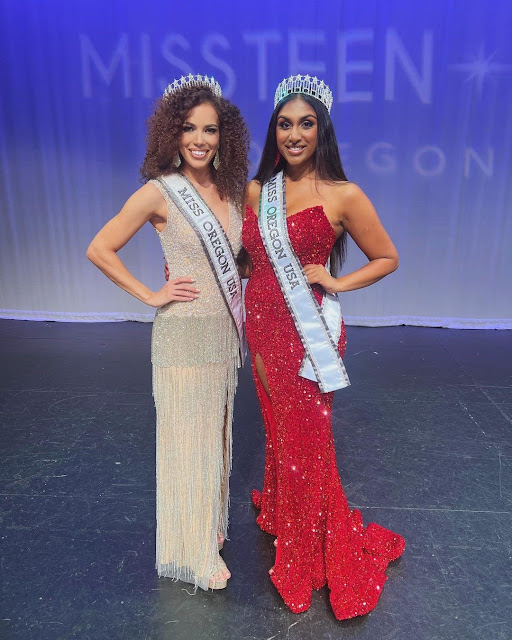 "As an Oregonian, this has been a dream of mine for so long and I'm just in shock," she excitedly told her predecessor in a video clip shortly after winning her title. "It's literally surreal, I mean, this is the pageant that I grew up watching, like admiring all the intelligent, beautiful, strong girls. I'm just in shock," she added.
The 25-year-old newly crowned Miss Oregon UA works as physicist, actor, and also as model. In addition to her scientific accomplishments, her acting and modeling careers have taken her from working with Beyoncé to shooting with Sports Illustrated.
She is also an aspiring astronaut who has worked at two NASA centers and in the White House. She is currently enrolled in a postgraduate program training her to go to space one day.
The 2023 Miss Oregon USA's court includes Miss Klamath Falls, Amulya Chava; Miss Progress Ridge, Brooklyn Lowery; Miss Multnomah County, Kelly Smith; and Miss West Portland, Aly Nordie.