Universal Woman Beauty Pageant appears as the new era of pageantry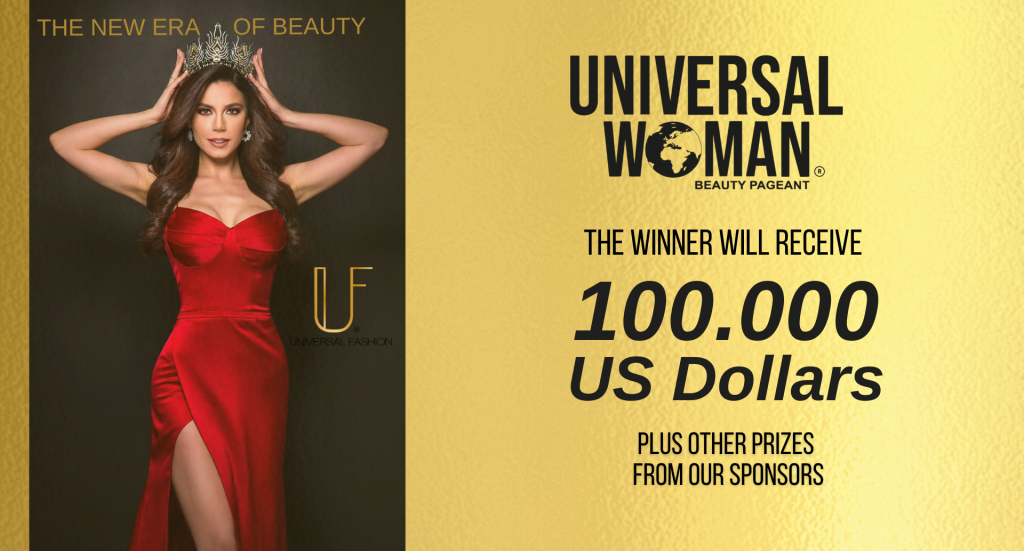 The Universal Fashion Ltd., under the direction of its CEO, Carolina Cuartas, announces the inaugural edition of Universal Woman Beauty Pageant, directly from the luxurious and modern tourist destination Dubai. The competition will be the first reality show that people will be able to watch weekly on YouTube.
According the organizers, this contest that aims to innovate and provide opportunities for women of any marital status, without height or weight restriction, aged between 25 and 35, who want to show full beauty and have their voices heard. The contest is a programme of activities focused on family values, promotion of diverse cultures, tourism, and respect for women. The main purpose is to crown the "Ambassador of Kindness" able to transmit tolerance and togetherness among all countries in the world. Universal Woman Beauty Pageant will be a platform to develop and enhance the inner beauty and diverse cultures and backgrounds.
These contestants will be judged by beauty experts, and other professionals to select the finalists and the winner, those contestants selected will have the potential to become the 'Ambassador' of Universal Woman. The finalists will be also selected by the public's vote.
While the organization is preparing to launch the competition in 2022, it has already announced the official ambassadors and presenters for the gala:
Miss Universe Brazil 2020 and 2020 Miss Universe's 1st runner-up  Julia Gama has been appointed as one of the two ambassadors for Universal Woman pageant along with actress and Miss Venezuela 2011 Irene Esser. The Brazilian queen took to her social media to share the news, where she wrote, "Missamores, are you already aware of this news? Me, together with the wonderful Irene Sofia, actress and Miss Venezuela 2011, am godmother and presenter of the newest international beauty contest: Universal Woman Pageant. I'm very happy to be able to contribute, promote and be a part of something so amazing."
She is an actress, entrepreneur and motivational speaker who is passionate about life and diverse cultures. She was an international ambassador for Leprosy six years ago and has been an activist in India, China, Europe, and Brazil, receiving several distinctions from international organizations.
Along with Julia, Miss Venezuela 2011 Irene Esser also joins in as the ambassador and presenter for the pilot edition. She represented Venezuela in Miss Universe 2012, finishing as second runner-up and is currently an actress and model.
The new era of beauty is coming with Universal Woman Dubai 2022 where the winner will receive 100,000 US dollars, plus other prizes from the sponsors. This platform has been created under a rigorous marketing study, considering the evolution of women today in society.
Let's stay vigilant and wait to see this new competition in 2022…