Miss Universe Andrea Meza Gets Tested for HIV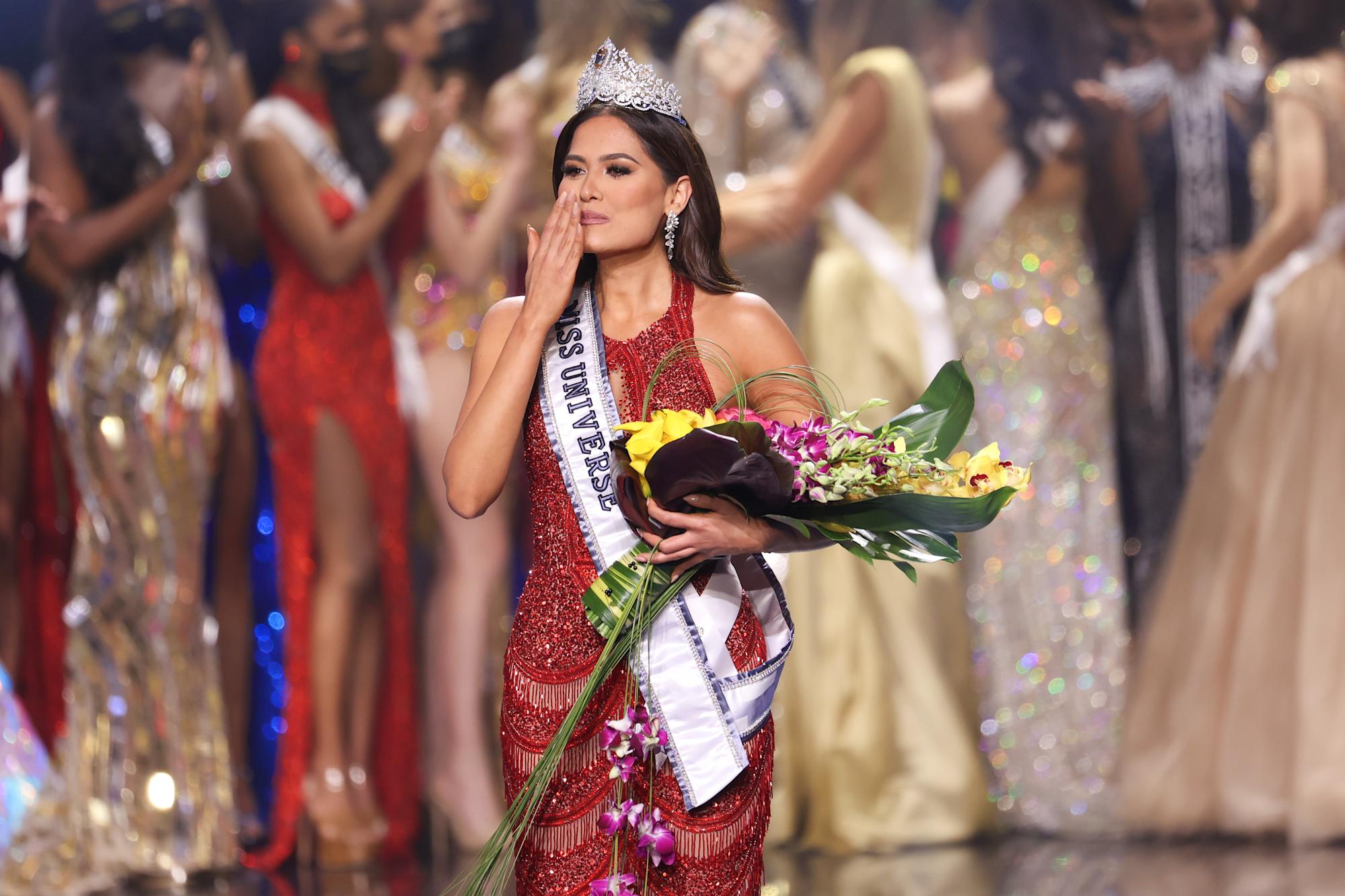 She visited GMHC and the Latino Commission on AIDS in advance of National HIV Testing Day.
Merely a month after being crowned Miss Universe in 2021 at the 69th annual competition, Andrea Meza is already using of the power of her crown to make a positive impact. To help spotlight National HIV Testing Day on June 27, the former Miss Mexico took a rapid HIV test at GMHC in New York City on June 21. The testing event was organized by the Latino Commission on AIDS, which has been partnering with the Miss Universe Organization for the past 15 years to spread HIV awareness.
The stunning 26 year-old software engineer and human rights activist was very impressed with the friendliness and professionalism of everyone at GMHC. "It was a great experience," Meza said about the test. "It was super fast also. They ask you some personal questions, but everything was confidential, so I was super fine with that. And in 20 minutes, I was out of there!"
Meza understands that many people, specifically in the Latinx community, are cautious about being tested for HIV. "Sometimes we don't get tested because we are afraid of the results," she said, "but if we know if we are positive or negative, we can take action in that. That's why I'm doing this, that's why I'm encouraging [people] to do it."
The stigma surrounding HIV and sex is prevalent in Latin American communities. "I come from a very Catholic country, and sometimes it is hard to talk about sex, it's like a taboo," she said. "For me, it's great that I'm surrounded by a Latin community that are not afraid to talk about it, and are encouraging people to know more about this, to be informed, to be educated, and to keep spreading the word."
Meza is passionate about being active and living a healthy lifestyle and knows how important self-care is. "I love working out, I love to have healthy eating habits," she said. "We forget that we only have one body in this life, and if we don't take care of it, we're going to regret it at some point of our lives." She continued, "That's why it's so important to go to the doctor and to get tested and to just take care of yourself. Not only you, but also your partner, to enjoy all these things that life can give you."
"I want to encourage people to get tested [for HIV]," Meza said. "I know it can be scary, because there's a lot of stigma and there's a lot of misinformation. But it is easy, it is fast, and it's confidential. That's the most important aspect of it, because I know that they might feel ashamed of sharing their personal life. It is not like that. They are going to treat you in an incredible way. They're not going to judge you, and it's for your own good."
To find out more information on HIV testing or to find a testing site near you, check out the POZ Health Services Directory, go to the Centers for Disease Control and Prevention website or visit your local HIV service organization.
Source – POZ