Michelle McLean launches skin care product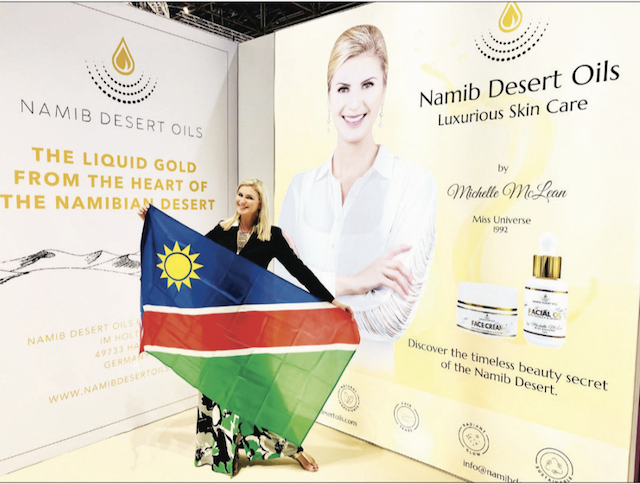 FORMER Miss Namibia and Miss Universe Michelle Mc Lean has launched a luxurious skin care range with indigenous Namibian oils titled, Luxurious Skin care by Michelle McLean.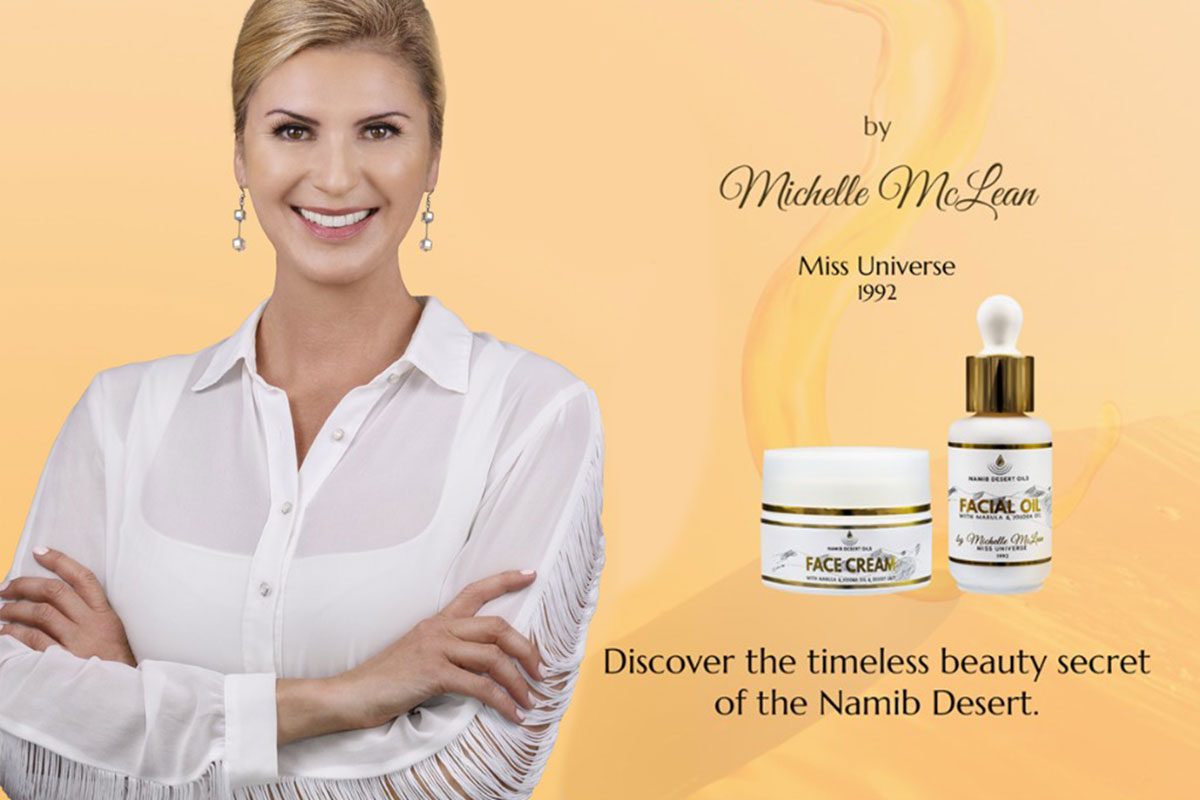 She said her products are pampered with the elegant and refreshing fragrance of frangipani and freesia.
"Our responsibility project is about addressing wealth inequality and all the women in the communities that are our suppliers who benefit directly from my skin care range and the oils produced," McLean said.
McLean said her new brands are inspired by her passion for the beauty industry.
She said while local oils have been used before, they never received the attention they deserve outside Namibia.
"As I'm working in the beauty industry for many years now and representing Namibia internationally, I do believed that it was time for us to put Namibia on the world map in terms of the beauty industry," she said.
McLean said she believes that Namibia has a lot to offer to the world of cosmetics.
"For hundreds of years these oils have been used by our Namibian people for their daily skin care, and now it is time that these secrets are shared and gifted to the world. It is an honour for me to be a part of a truly inspiring and homegrown Namibian product," McLean said.
McLean said that they used Aloe Vera as one of the ingredients to the oil brand for its longlasting moisture to dry skin properties.
"Vitamin A ensures an even complexion, Vitamin B has a protective effect, Vitamin C supports the collagen formation of the skin, and Vitamin E is known as a strong antioxidant and protects against free radical damage. Marula oil has a high content of omega-3 fatty acids, amino acids, proteins and avonoids. Vitamins C and E, minerals such as zinc and magnesium have a protective and regenerating effect. It prevents premature signs of aging of the skin," she said.
McLean added some of the ingredients such as Mongongo oil, Namibian desert salt and Olus Oil and Shea Butter l.
"Mongongo oil contains a high amount of vitamin E, linoleic acid and omega 6. It has a high protective function, moisturises and regenerates stressed skin. The Jojoba oil gives the skin an even glow and supports the other oils in their effect. Namibian desert salt contains minerals and trace elements that contribute to the regeneration of the skin. It has antibacterial and anti-in ammatory effects. Salt supports blood circulation and thus the metabolism of the skin. It has a cleansing effect. Olus Oil and Shea Butter moisturise, protect the skin barrier and can prevent water loss from the skin," McLean said.