Facts about the Miss Universe Crown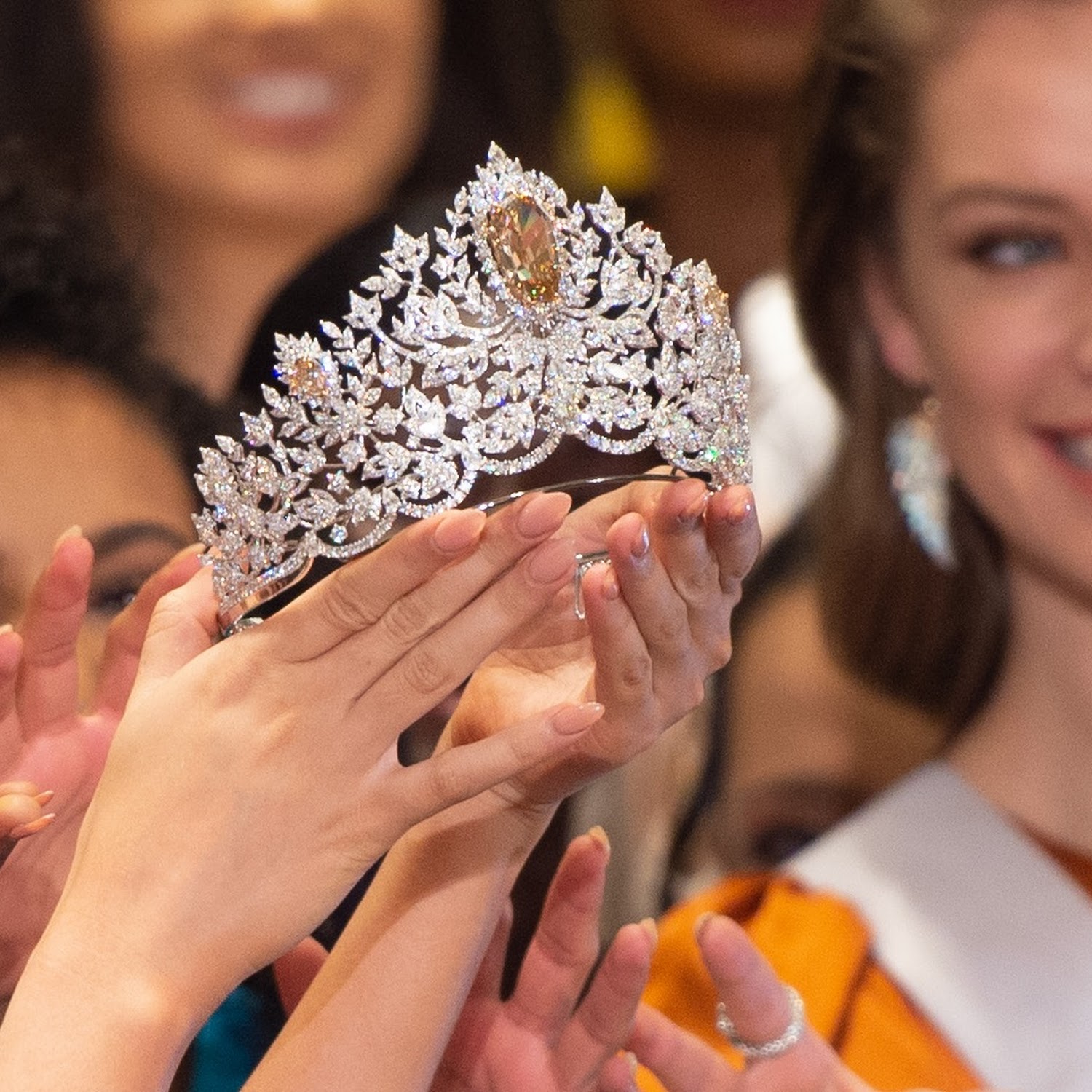 In a few hours, we will know the new Miss Universe. While waiting for this great moment, let us take an interest in the crown that this lucky lady will wear.
1. IT'S CALLED 'THE POWER OF UNITY' CROWN
The Miss Universe crown was crafted by Mouawad, a Lebanese jewellery firm.
It's intricate design features a series of sparkling leaves and flowers connected by vines, which are intended to symbolise "the community of women from around the world whose bonds unite them". The idea is to remind us that "in unity, lies power".
The crown jewels in this, well, crown are a trio of canary diamonds, which represent "the new golden age of women, where [they are] celebrated for being complex, diverse, unapologetically ambitious and strong".
2. IT CONTAINS MORE THAN 1,700 DIAMONDS
Along with the aforementioned sun-coloured canary diamonds, the Power of Unity crown stars 1,725 white diamonds set in 18 carat gold. The central stone alone weighs a whopping 62.83 carats.
3. YOU CAN TRY IT ON
Well, sort off.
Thanks to the Mouawad Power of Unity filter on Instagram, you can see what you'd look like wearing the Miss Universe crown.
To get the filter, open your Instagram Stories, click "browse effects" and search "Power of Unity" in the effect gallery. Select the "Mouawad Power of Unity" filter, tap "try it" and you're all set to have your very own beauty queen moment.
4. ZOZIBINI TUNZI WAS THE FIRST TO WEAR IT
Having been unveiled just more than two years ago, the Power of Unity crown is a fairly recent addition to the Miss Universe pageant. That makes Miss Universe 2019, our very own Zozibini Tunzi, the first winner to wear it.
5. IT'S STAGGERINGLY EXPENSIVE
Though winning the right to wear the Miss Universe crown is a priceless experience, the crown itself has an astonishing monetary value. When it was first unveiled it was reported that it was worth $5m — that's a jaw-dropping R70.4m.