Darcey Corria was crowned Miss Wales 2022 at the end of the 70th edition of the pageant, held on May 8, 2022 at the Riverfront in Newport. With this crown, the 21-year-old native from Barry in the Vale of Glamorgan has become the first woman of colour to be crowned Miss Wales in its history. She succeeds Miss Wales 2021 Olivia Harris and earns the right to represent Wales at the upcoming edition of Miss World pageant. After her crowning, she shared her joy on her social media.
Voir cette publication sur Instagram
Growing up, the black rights campaigner said she struggled with a lack of representation. She hopes her achievement will inspire girls to "embrace their ethnicity".
"I understand the significance and the importance of my crowning moment," she told BBC Wales. "I think it's extremely important for young women living in Wales who are of mixed ethnicity or black or Asian to feel like they are represented in every aspect of life. Young women, especially younger girls, will feel that there is somebody that they can relate to in the media which is something that I really struggled with when I was growing up. I really couldn't relate to anybody."
Darcey, who has a white mother and a father who has Jamaican heritage, has been actively involved in shaping anti-racism legislation in Wales. She also volunteers for the Race Equality First charity and helps women from black, Asian and minority ethnic backgrounds integrate in to the community through health and fitness. She is also a regular on marches in Wales calling for zero-tolerance against racism – even taking the lead on microphone to inspire the crowd.
"I was involved in the Black Lives Matter march a couple of years ago. There was a march against racism about three or four months ago and I actually ended up on the mic and really getting everybody rallied and involved in that and that was absolutely amazing, I felt really empowered," she said. "I think the Miss Wales platform is a great platform and if I can work with the Miss Wales brand, we could really be a force to be reckoned with in terms of tackling racism."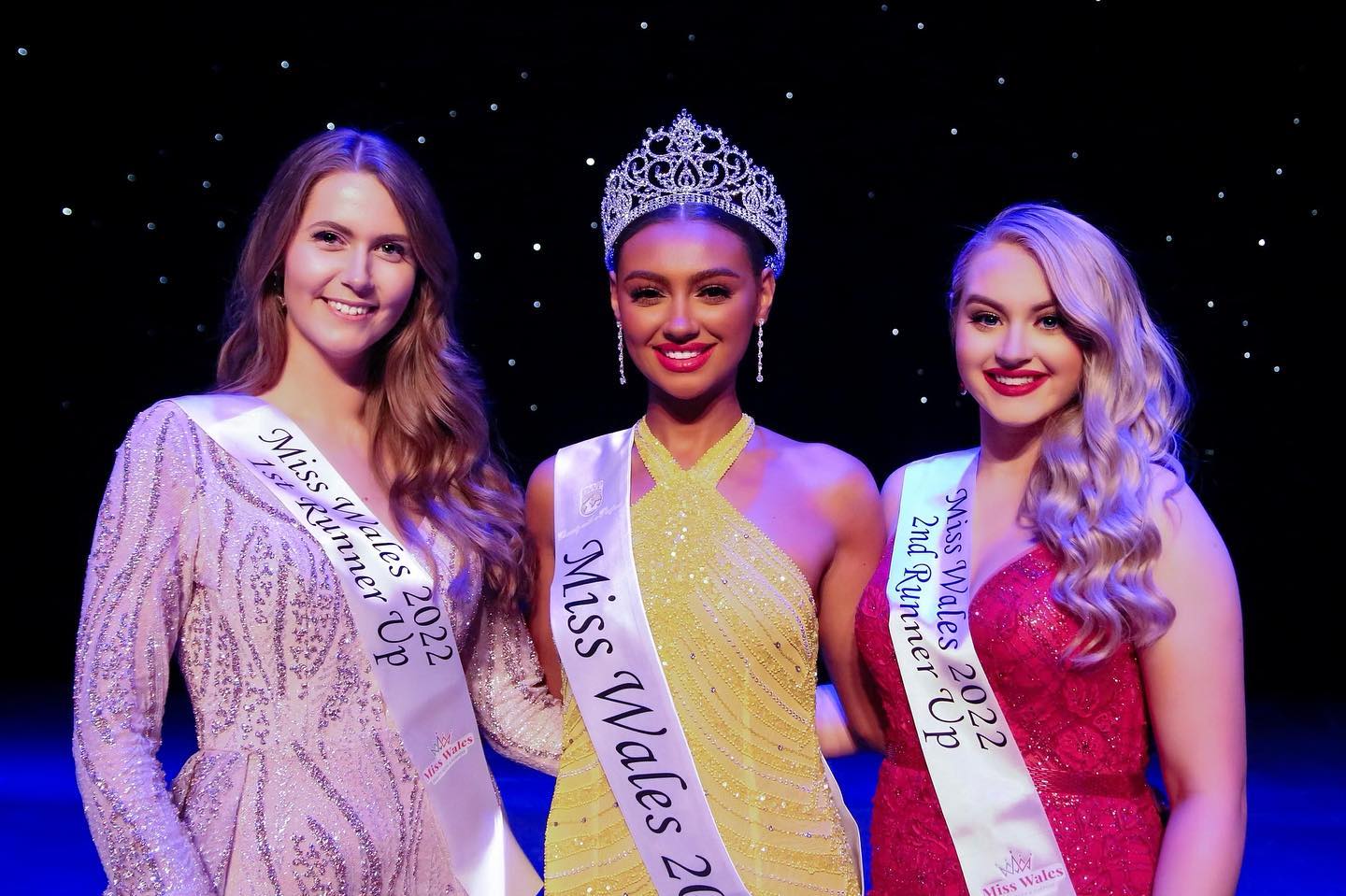 The 2022 Miss Wales' court includes –
1st runner-up – Zoe Scrimshaw
2nd runner-up – Catrin Harries