Veralyn Veseh Vonleh crowned Miss Liberia 2022
Veralyn Veseh Vonleh has been crowned Miss Liberia 2022 during a 12 hours finale pageant held at the Centennial Pavilion in Monrovia on July 23, 2022, after weeks of rigorous mentoring and modeling sessions as well as voting process via TipMe Liberia. The representative of Rivercess County succeeds Wokie Dolo, who held the title for the last five years after she won the crown in 2016. She will represent Liberia in the 2023 Miss World Pageant.
In an interview after her winning, the newly crowned winner said: "l am very happy and l hope to use my position to put smiles on the faces of children and above focus on other societal issues soon."
The 21-year-old indigene of Rivercess County is a student of the African Methodist Episcopal University (AMEU)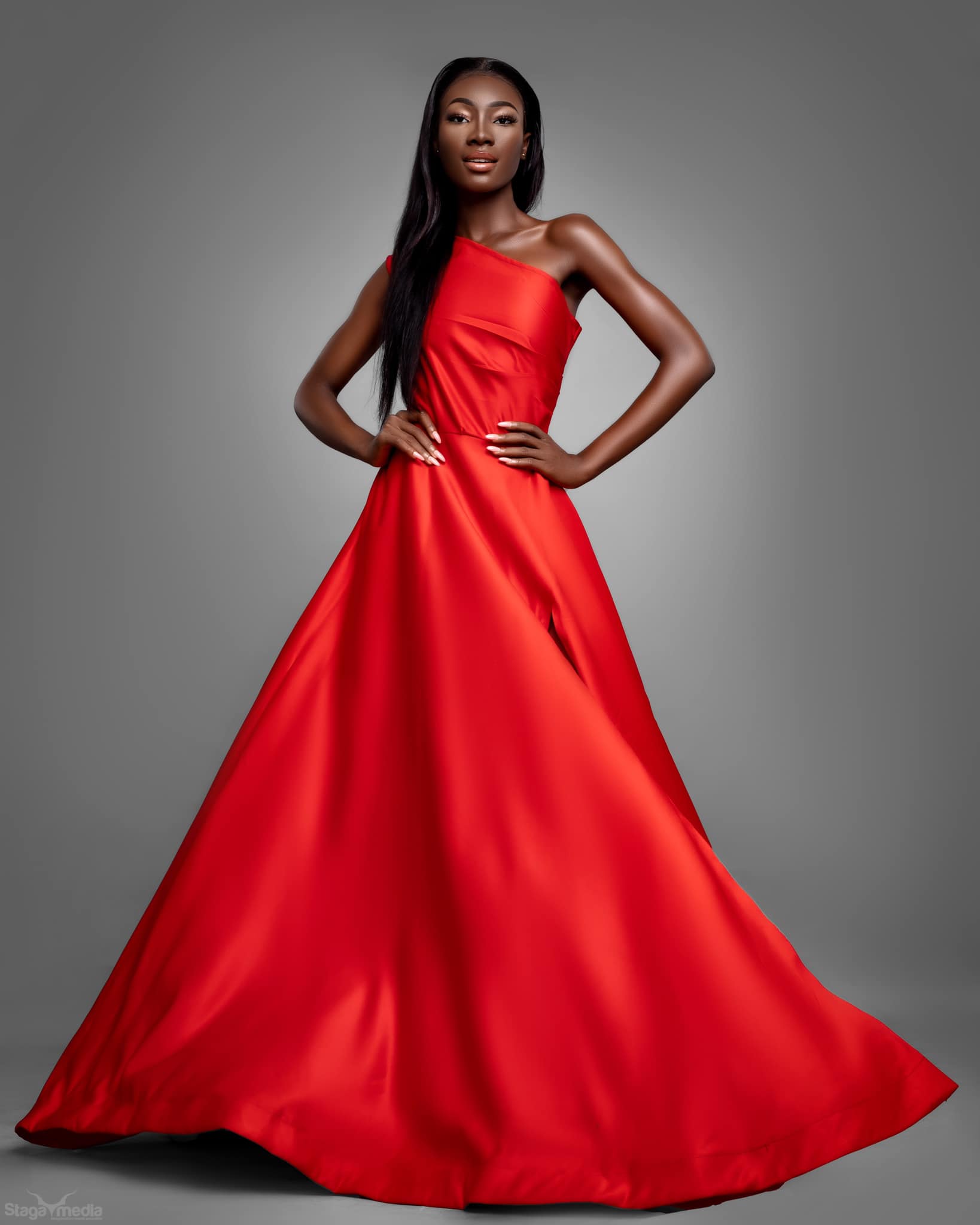 The 2022 Miss Liberia's court includes
1st runner-up – Kindness Wilson (Grand Gedeh County)
2nd runner-up – Joicet Jartu Fodey (Grand Cape Mount)
Organized by XL Entertainment under the watch of the Ministry of Information, Cultural Affairs and Tourism (MICAT), the head of the event, Zubin Cooper, CEO of XL Entertainment, said this year's pageant is not only about having Miss Liberia but also restore the brand of the pageant. Mr. Cooper noted that one of the main objectives for this year's pageant is to conduct a process that is free, fair and transparent as possible that allows all Liberians to have an input on who should be crowned as the country's next Queen. He said the theme for this year's Miss Liberia is: "Celebrating Liberia, its Culture and Tourism." He continued that it has been alleged that in Liberian pageantry, there are instances of cheating, but stressed that the host wants to make sure that accountability and transparency are the hallmark of the pageant going forward. "Miss Liberia is one of the events in Liberia that is national in nature; we have the County Meet and Miss Liberia, where all 15 counties participate," Mr. Cooper explained. "In order for Miss Liberia and the contestants to have credibility and the full support of all Liberians, the process has to be free, fair and transparent", he reiterates. He says going forward, there will be a system and structure in place that others will follow so that will set a stage for a new era of pageantry in Liberia.