United States wins Teen Universe 2022
Morgan Claycomb was crowned Teen Universe 2022 at the conclusion of the 11th edition of Teen Universe pageant, held on May 5, 2022 at the Rubén Darío National Theater in Managua, Nicaragua. The representative of United States defeated 29 other beautiful girls to win this crown and to succeed Teen Universe 2021, Rigene Isenia from Curaçao.
The 17 year-old works as model and also the founder of Dollars and Sense-Financial Literacy for Kids. According to Morgan, children develop financial habits sooner than you might think. Teach them smart ways to save and spend now, and they'll have sharp financial skills for life.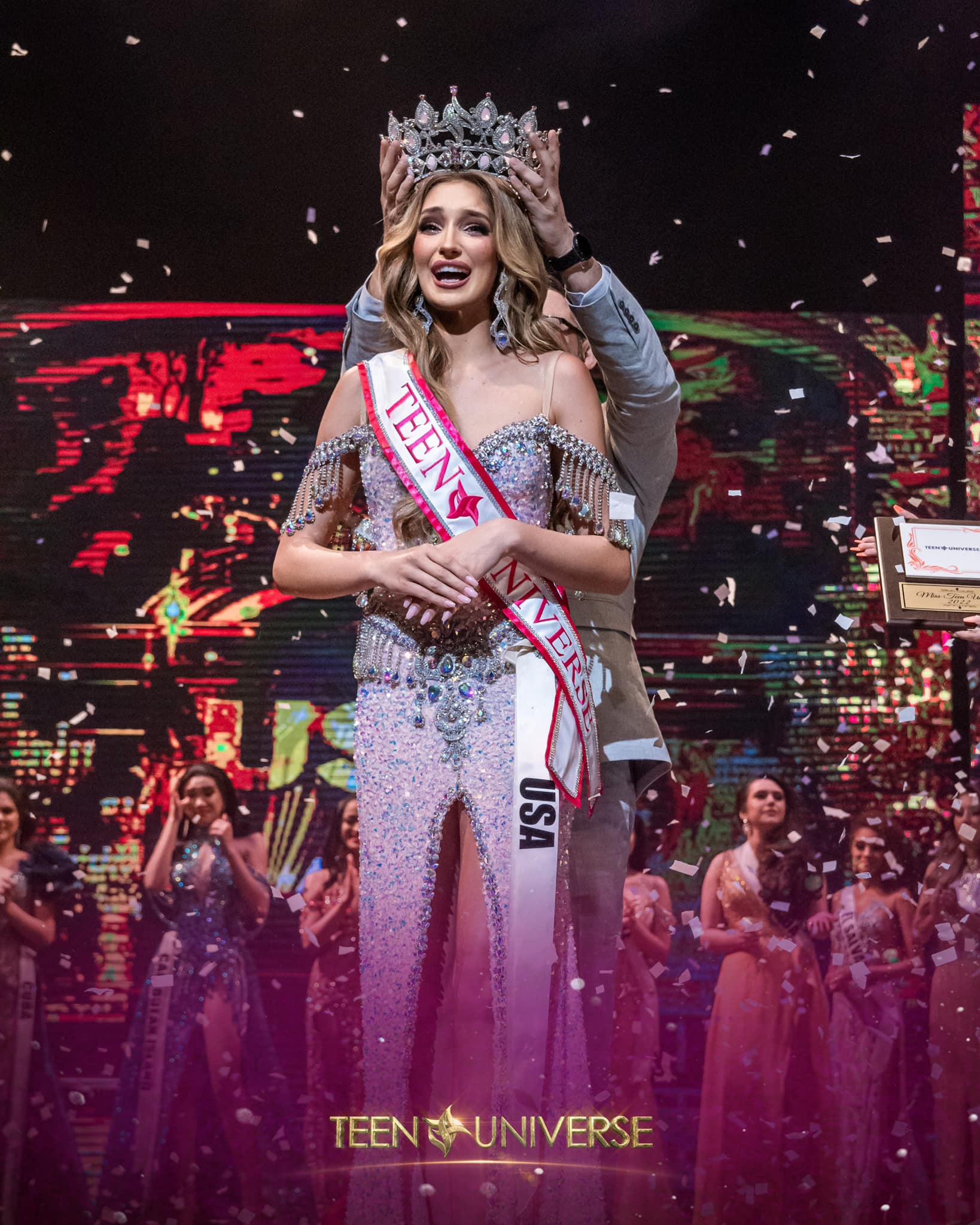 The 2022 Teen Universe's court includes –
1st runner-up – Danna Vega (Mexico)
2nd runner-up – Fernanda Rayo (Nicaragua)