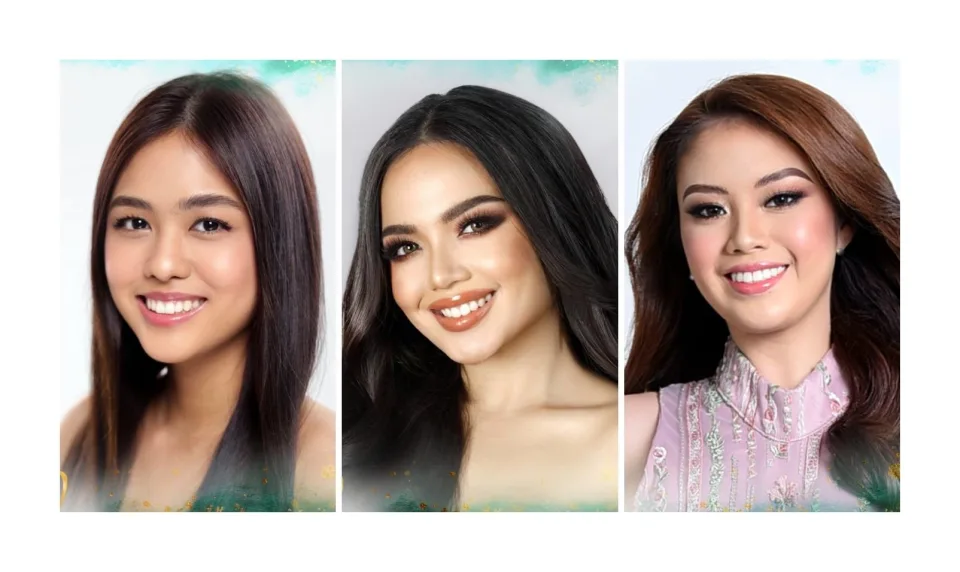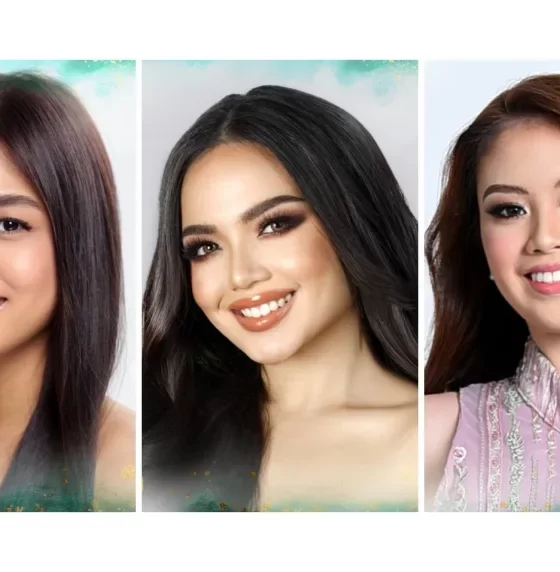 Three candidates disqualified for not meeting the height requirement at Miss Earth Philippines
Three  candidates of the Miss Philippines Earth (MPE) pageant have been disqualified for not meeting a height requirement, sparking debate among fans on how the pageant aimed at environmental awareness defines physical beauty.
Designer Angela Okol of Surigao, singer-model Cess Cruz of Antipolo and model Renee Coleen Sta. Teresa of Batangas were told by organizers of the 22nd edition of MPE that they were disqualified on Thursday (July 14).
Michelle Angela Okol, who previously competed at Miss Universe-Philippines, said that her height did not reach 5'4″. She said organizers told her that allowing her to proceed would open Miss Philippines-Earth to "bashing". Okol said that had her height was measured officially only after months of preparation for the local qualifier for Miss Earth. It's the first time in two years that Miss Philippines-Earth is holding a live event. The 2020 and 2021 winners were chosen via videoconference and pre-taped events.
On the average, Filipinas are around 5 feet tall, which makes 5'4″ above average. Airline cabin crew require at least 5'3″, enough to reach overhead compartments.
Miss Universe Philippines contestant Ayn Bernos, whose height is 5'3″, said she "lost all respect" for "hypocritical" organizations who hide behind their causes while harming women.
"The Earth you so lovingly advocate for includes women below 5'4, btw," she said in an Instagram Story posted Friday.
Following the disqualification of Miss Philippines Earth candidate, Michele Angela Okol, two more queens were also taken out of the running for not meeting the height requirement.
Cess Cruz of Antipolo City and Renee Coleen Sta. Teresa of Batangas both took to social media to announce they've been disqualified as the pageant requires a height of at least 5'4".
In a public Facebook post, Cess Cruz announced she will no longer be competing in the beauty pageant.
"I discovered this morning that I am measured 5'3.5" when the minimum height requirement starts at 5'4". I had always thought I stood 5'4" as this was indicated in my past commercials and projects," Cess wrote.
"I am still at a loss for words as this is my first national pageant, and I tried — did my best, and have come this far."
Cess added that she joined Miss Earth because of her passion for environmental change.
"The time, costs, and efforts I've dedicated up to now, only to be told that I'm ineligible before the announcement of the Top 20 delegates tomorrow, is disheartening. I deeply apologize for not meeting everyone's expectations, and I respect their final decision," she expressed.
Cess voiced her support for her fellow eco-sisters and will continue to do so. She also thanked her family, friends, and supporters for their encouragement.
"Once again, this is Cess Cruz, your green candidate representing Antipolo City. And I am, and forever will be, a woman of the earth," she ended her post.
Meanwhile, Miss Batangas announced the unfortunate news with "a heavy heart" on Instagram, saying how she was "very ready to make you proud" but that her pageant journey "has been cut short because I learned a while ago that I did not meet the height requirement."
"Though I am extremely heartbroken, my heart is still full of gratitude for the love and support that you've shown me for the past months," she added.
Renee hopes that she was still able to instill her environmental advocacy to her followers.
"Know that even without the crown, I would still embody the values of a true woman of the Earth."
Renee then thanked her team, fellow Batangueños, friends, and fans "for the overwhelming amount of support. I may not be able to thank you individually but I truly appreciate your sweet comments."
These statements came ahead of the Miss Philippines Earth Top 20 announcement which will be broadcast live on the pageant's Facebook and YouTube pages on July 15 at 8 p.m. Miss Philippines Earth is yet to release a statement regarding the height requirement and disqualifications.