Nayelhi Gonzalez Ulloa crowned Miss Ecuador 2022
Nayelhi Gonzalez Ulloa was crowned Miss Ecuador 2022 on September 3, 2022, at Malecón Eloy Alfaro in Quevedo, Los Ríos, Ecuador. The 26-year-old Miss Esmeraldas competed against 17 other candidates to succeed the last year's titleholder, Susy Sacoto and to become the official representative of Ecuador at the next edition of Miss Universe pageant, to be held on January 14, 2022, in New Orleans, United States.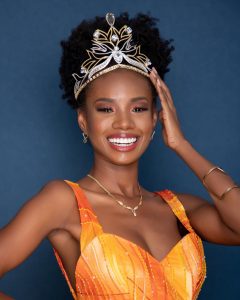 During the finale, the newly crowned Miss Ecuador went directly to the President of the Republic, Guillermo Lasso, to ask for her avocation in the sector that saw her born. "If you could ask someone for something, who would it be and what would you ask?" asked Nayelhi, during the development of the contest, on September 3, to which the new Miss Ecuador replied. "I would ask the President of the Republic to help my land Esmeraldas, a land that needs more purposes, more opportunities, for resilient, courageous young people, who have important gifts to give."
The newly crowned Miss Ecuador has a social project called 'Diamond Boys', in which she seeks to make visible the power of the new generations. It aims to potentiate the human capital of each one so that they are leaders of our society."Youth is the stage where dreams are born but many insecurities also flourish because of our environment. That is why my social project is responsible for potentiating, empowering, and developing the human capital of each of the members, being a source of inspiration and development to achieve the dreams and goals that each of them propose, "explained the beauty queen in a brief presentation of her project, when she was still a candidate.
The native from Esmeraldas graduated in 2011 from Instituto Superior Tecnológico Eloy Alfaro in Esmeraldas. She later earned her bachelor's degree in nursing from the Pontificia Universidad Católica del Ecuador Sede Esmeraldas in Esmeraldas. She also works as professional model. She is a volunteer in the visual campaign Tu doctor en casa, bringing smiles and in the Germinar en Esmeraldas Foundation.
Her favorite sport is volleyball. She enjoys singing, dancing and drawing.
In a more personal vision, the beauty representative, shows in her social networks, a simple woman, determined to fulfill her dreams regardless of the time this entails and without fear of the obstacles she may face. "I am Nayelhi González an Afro-descendant Emerald woman full of dreams and goals to achieve", is the writing that accompanies a photograph where the Miss looks natural, before her followers.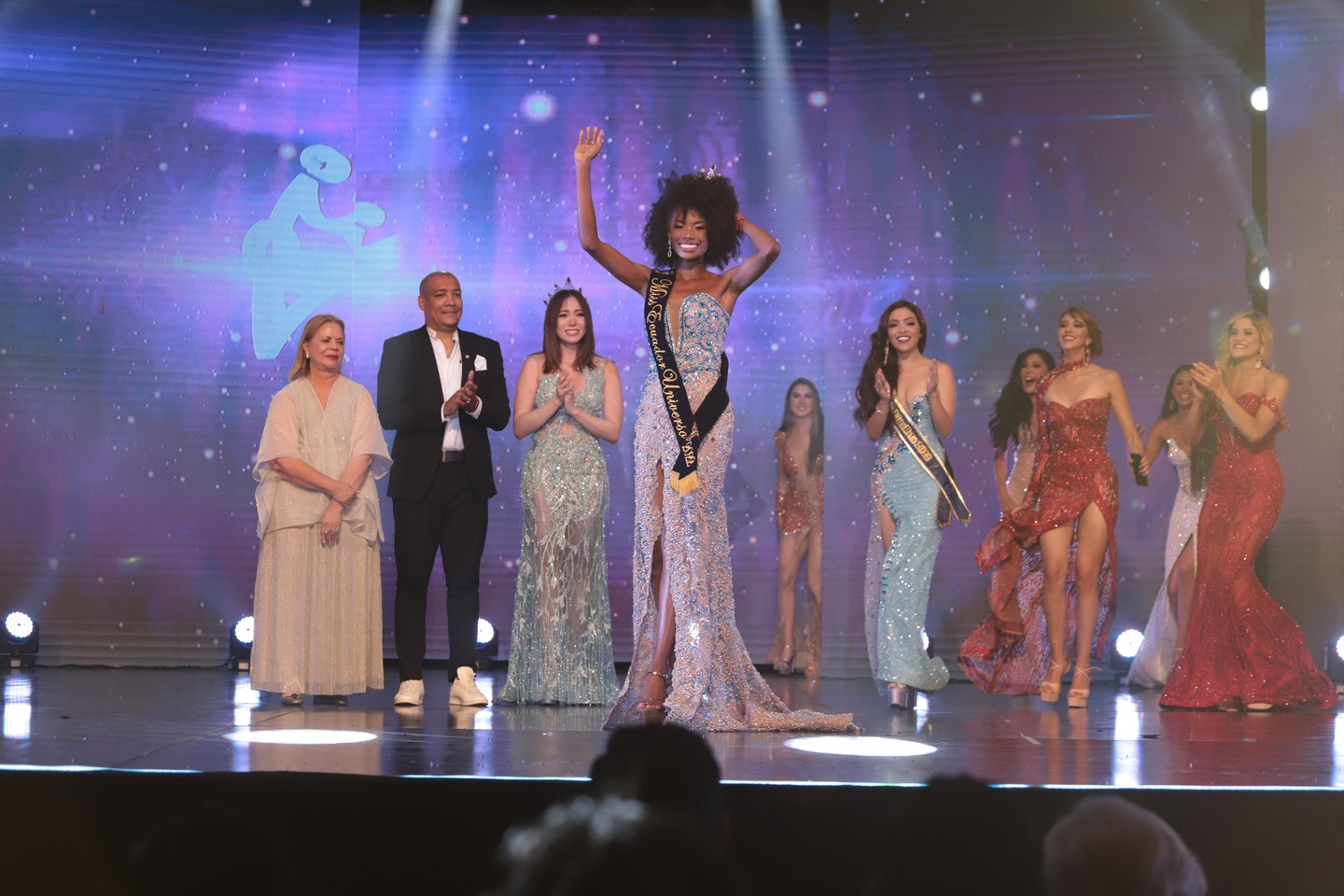 The 2022 Miss Ecuador's court includes
1st runner-up or Miss Ecuador Internacional 2022 – Georgette Kalil (Guayaquil)
2nd runner-up – Samantha Quenedit (Quito)
3rd runner-up – Diana Puga (Quito)
4th runner-up – Juliana Robles (Machala)
5th runner-up – Landy Párraga (Quevedo)