The new Miss World will be crowned in a few weeks. We caught up with the crown contenders for the special Inside Pageant which will be available on November 25th. Today, we are going to meet Andrijana Savic, the representative of Serbia. 
Inside Pageant – Hello Karolina. Thanks for your time. Can you introduce yourself in few words?
My name is Andrijana Savic and I am honoured to represent Serbia at Miss World 2021. Loyal – to my principles, friends, beliefs Persistent – I never give up on my dreams Honest / fair – I always speak the truth and act the same way, without hurting others, especially not weaker than myself.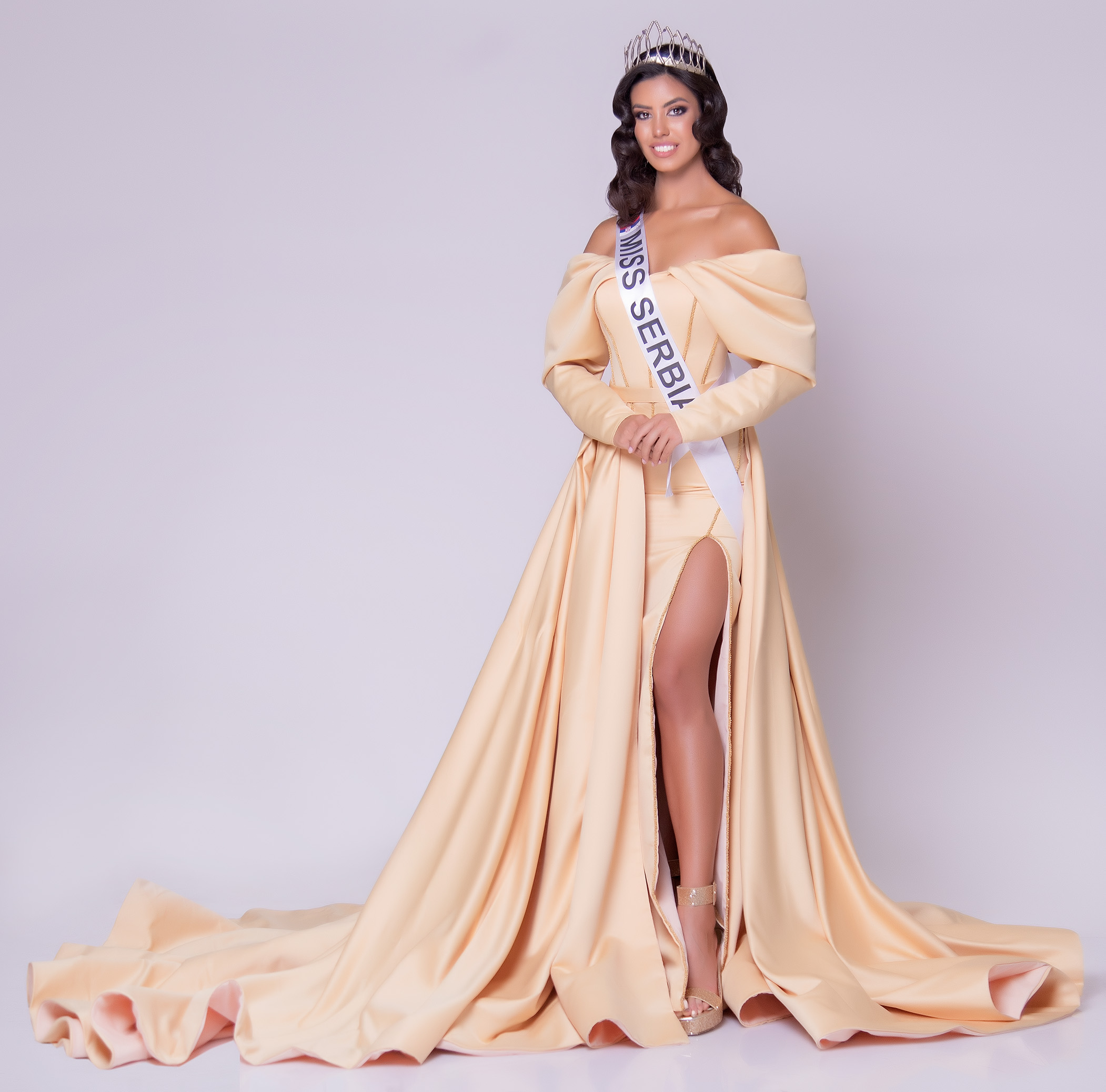 Inside Pageant – Give me three adjectives who describe you the best.
Humanity – the most valuable thing that we should definitely possess and nurture. That is why I try to share that wealth and help others who needs help.
Sofiaticated – I am very grateful for everything that nature has given me, but I try to further develop my personality in all ways.
Tolerant / Patient – what best describes me is that I am tolerant and patient, that I am not hasty. I never react on the "first", but always sleep on it and then make a decision.
Inside Pageant – What is your motto? Why is this important to you? 
Think positive, be kind and inspire others. Spreading love is how are we will change the world!
Inside Pageant – Have you a secret talent?
Sewing – out of nothing I create / design something
Inside Pageant – What is your guilty pleasure? 
My weakness are sweets – which comes from making them for my family, and than I can't resist them.
Inside Pageant – Name three things that you would never do.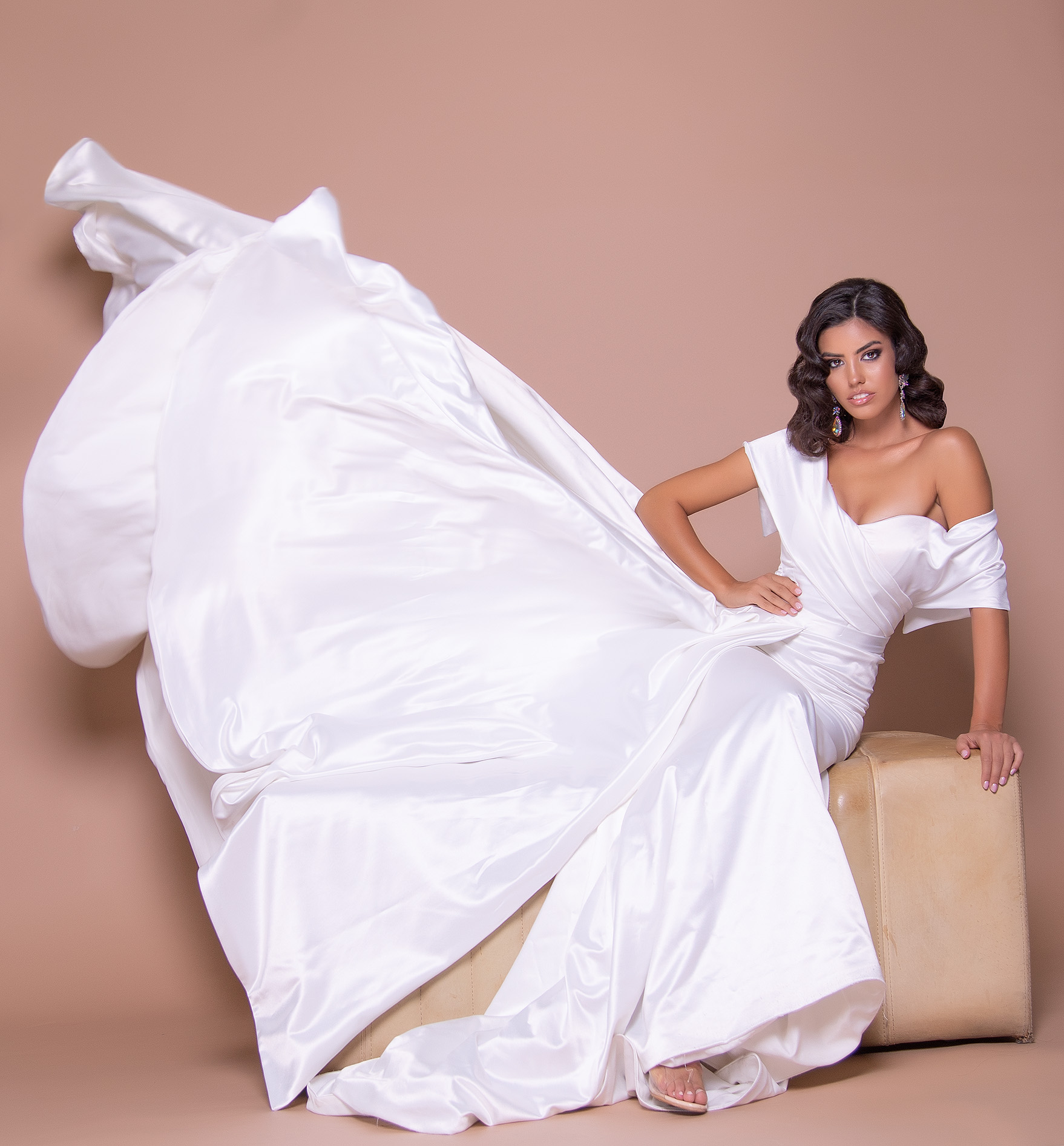 I would never steal – nothing material, nor intellectual I would never consume drugs I would never consciously inflict pain to another person
Inside Pageant – What is the top of your bucket list?
Aurora borealis – I would like to have the opportunity to attend a spectacle like this, in the very north of the planet earth.
Inside Pageant – If you could be grateful for just one thing in life, what would it be and why?
Health – in Serbia, there is a saying "the healthy person has a million wishes, while the sick only one". That is why we need to protect our health, in order to fulfill those million wishes.
Inside Pageant – What are some small things that make your day better?
What brightens my day is my mom's smile, especially after her serious operation she had a year ago.
Inside Pageant – If there were a magazine title about you, what would it say? 
"A girl whose elegance captivates"
Inside Pageant – If you had a talk show, it would be a show about: 
I would like it to be an exclusively a children's show, where children could present their talents such as singing, dancing and all the earnings would go to charity for children without parental care.
Inside Pageant – If you could star in a movie who would you choose as your co-star?
Taylor Lautner!
Inside Pageant – If you could design a planet, what would your perfect planet look like?
It would be untouched nature where we would all live in harmony with mother nature.
Find the full interview in the special issue of Inside Pageant dedicated to Miss World 2021 available from November 25.