Alexina Federhen was crowned Miss Vermont 2022 at the end of the pageant, held at the Chandler at Center for the Arts, in Randolph on April 24, 2022. With this title, Miss Southern Vermont became the official representative of Vermont at Miss America 2023, to take place in December 2023 at the Mohegan Sun in Uncasville, Connecticut. She succeeds Danielle Morse Miss Vermont 2021 for the crown.
She is a mental health advocate whose social impact initiative was called 'Reach Out, Speak Out'. It's something she has struggled with her whole life, and she's not ashamed to say so. She wants to normalize the conversation around mental health. From a young age, it's instilled in kids to put their best foot forward, but "that's not real," she said. "I've always wanted things to fit nicely in little boxes." She would pretend like she wasn't struggling with "a constant pit of anxiety." Eventually, she realized that being perfect isn't realistic, and that it's OK to struggle and ask for help. That's the message she wants to spread as Miss Vermont, that it takes strength to ask for help, and that there shouldn't be a stigma around mental health, because so many struggle with it.
For her talent, Federhen sang Adele's "Turning Tables." She chose this song because she sees it as an expression of a change in reality and realizing that the power is inside of you, not in the opinions of other people.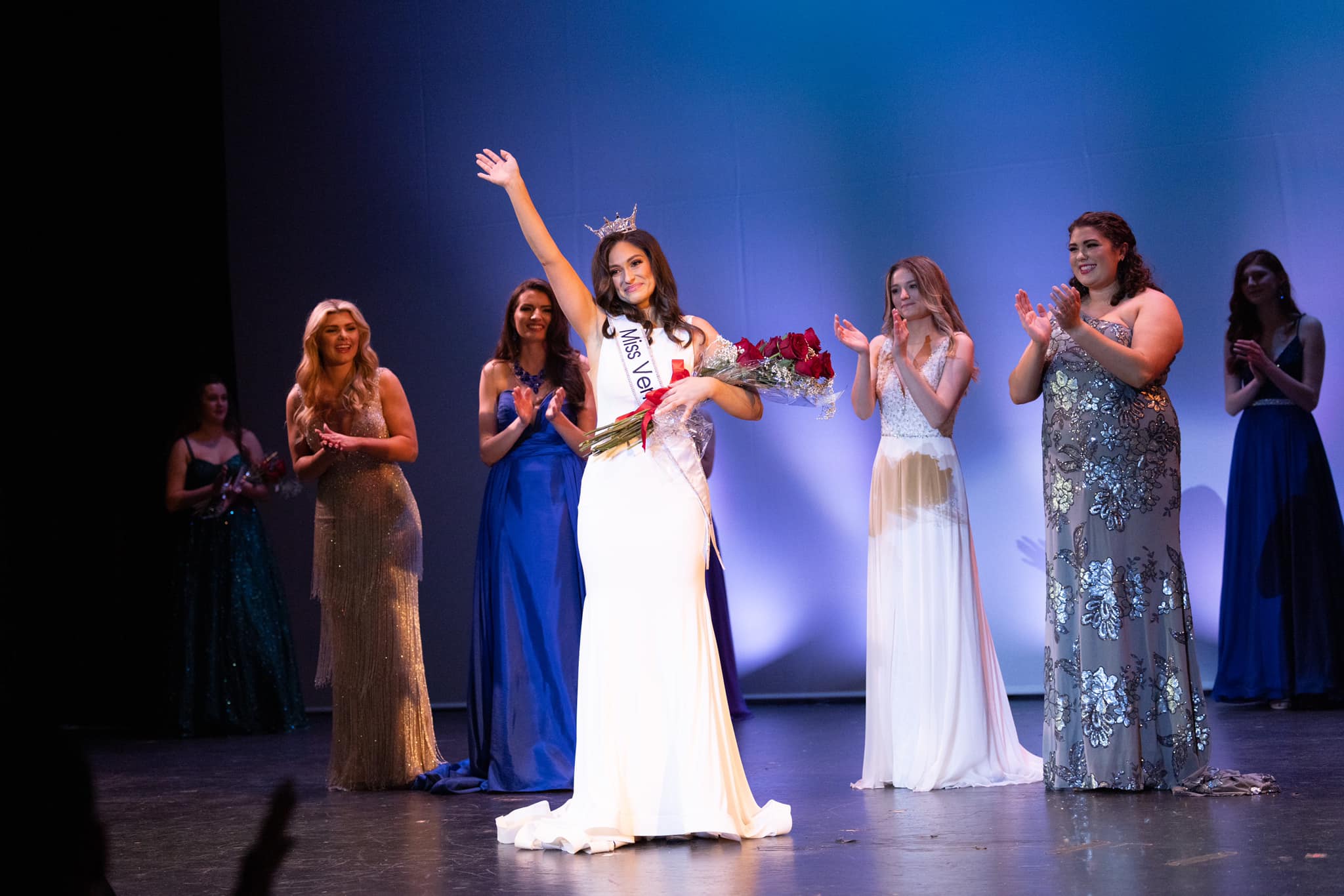 After her crowning, she took to her ocial media to share her joy.
Voir cette publication sur Instagram
The new Miss Vermont was born and raised in Bennington. The 24-year-old beauty queen graduated from Mount Anthony Union High School and studied designed environmental analysis at Cornell. After she graduated, she worked at an architecture firm until COVID-19 left her without a job. Not one to be up the creek without a paddle, she opened her own business : Designs by Alexina, a creative brand design studio. "I work with women-owned businesses, creating brand identities, website design, packaging design … and it's so great to be able to empower other amazing women," she said. She wants to be able to support other strong women who are thriving in spite of the challenges the world throws at them. Eventually, she will get her master's degree in graphic design, but she decided to take a year off to focus her attention on being Miss Vermont.
Federhen is not a newbie to pageantry.  She won USA Ambassador Jr Teen in 2012. She previously held the title of Miss Vermont Outstanding Teen 2014. As Alexina prepares for her national stint, she also quotes, "When I was a Miss Vermont's Outstanding Teen in 2014 I was crowned the day before my birthday (absolutely the best gift) and this year I was crowned the same day seven years later. I am excited to serve my state and continue my work to make mental health a daily priority. It's been a whirlwind of a week already as I am wrapping up my finals for my Master's of Fine Arts in graphic design so wish my luck in this next phase of my competition."
Federhen saw her first Miss Vermont at a Bennington Battle Day Parade when she was 10 years old. She looked up at the woman in the pink gown and immediately realized she wanted to be like her, "because no one's gonna be mean to a queen." Federhen was bullied throughout her school years because of her reading disability and growing up in a single-parent home. She speaks highly of her mother, who supported her from the beginning; it's clear the two are close. The week after the Battle Day Parade, they got the newspaper and saw a listing for a fair pageant. Her mother asked her if she wanted to participate. "That's how it started. Actually, one essay contest, I wrote about apple pie," said Federhen.
These competitions became a way for her to connect with other young women who were also "passionate about something larger than themselves," she said. Once Federhen was in the competitions, she said, "I was finally in a spot where I could grow, and people weren't looking down on me for trying new things or testing myself."
Federhen will compete in the Miss America competition in December. She's excited to meet more women in the competition world because she said, "the sisterhood is real." She's looking forward to adding to the long list of lifelong friends she's made in the competition circuit. While it is a competition, and she admits it would be nice to win, Federhen said, "You're not competing against these other women. You're competing against yourself."