Miss University of Alabama crowned Miss Alabama 2022
Lindsay Fincher has been crowned Miss Alabama 2022 after the 100th Anniversary event of Miss Alabama, held at Samford University's Wright Center, on July 2, 2022. The event marked the end of a year-long celebration of the organization's 100th  anniversary. Twenty-eight former Miss Alabama titleholders who attended this year's competition included Heather Whitestone McCallum (Miss America 1995), Dr. Deidre Downs Gunn (Miss America 2005), and even Miss Alabama 1947 Peggy Elder Butler!
The native of Wedowee competed this year as Miss University of Alabama, besting 39 other contestants for the 2022 state title and winning the $15,000 cash scholarship that comes with the crown. After winning the Wednesday night talent competition and the Thursday night evening wear competition, Fincher succeeds Miss Alabama 2021, Lauren Bradford and starts now her preparation to represent her state at the upcoming edition of Miss America pageant, later this year.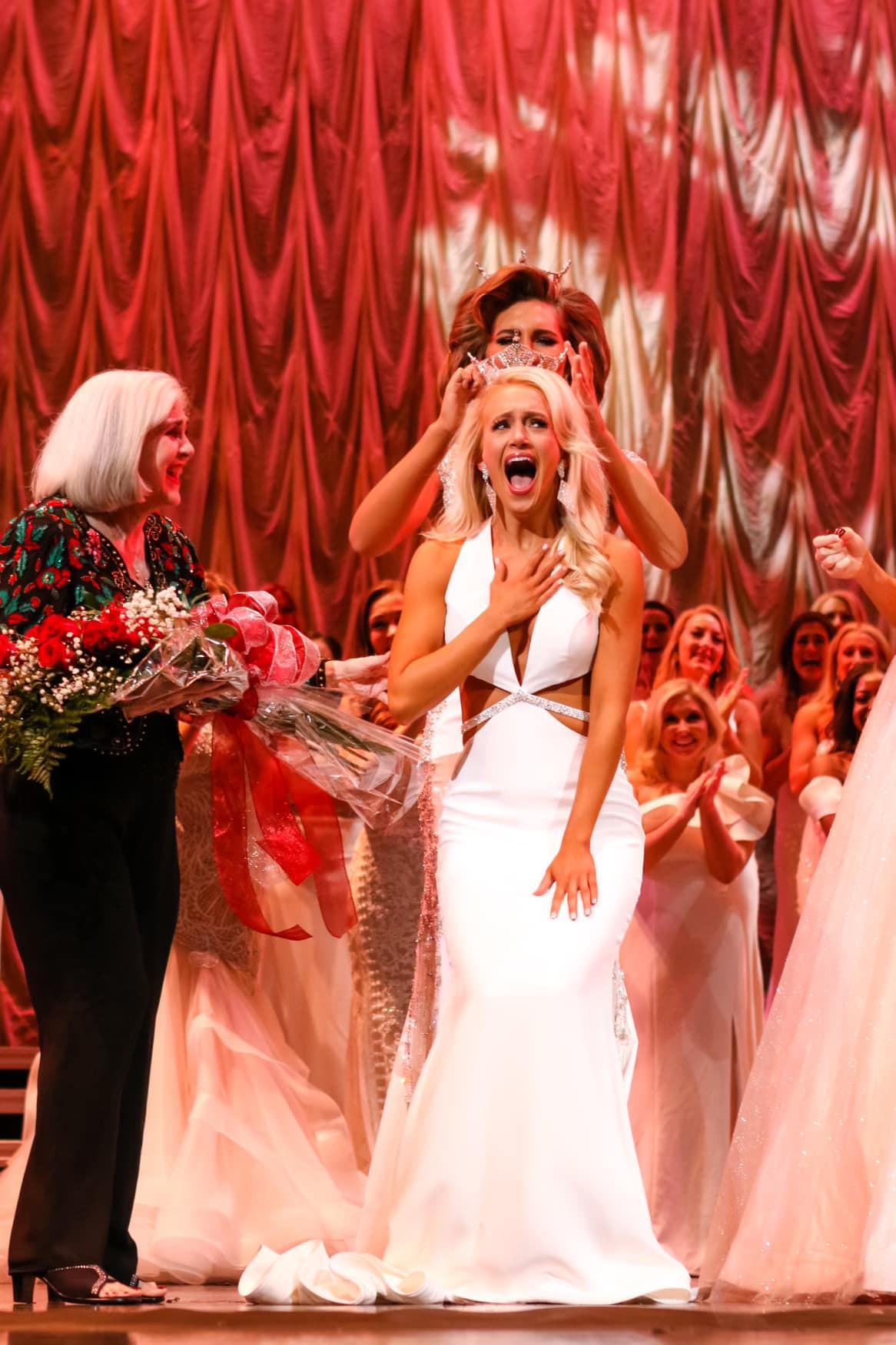 Fincher said she experienced a variety of emotions when her win was announced on stage. "I cannot believe it. It has not fully set in yet, but I am so excited," Fincher told AL.com. "I will admit, the first reaction was shock. I could not believe it that it was my name being called. I've watched Miss Alabama be crowned for years, and this time it was my name, but after that, just gratitude. I am so thankful and so excited."
Fincher's philanthropic platform (called a "social impact initiative" by the Miss Alabama organization) is Catalyst: Arts for All, a campaign for a bill known as The Arts Education for All Act, also called House Resolution 5581. "The Arts Education for All Act currently under consideration is the most comprehensive arts education bill ever considered in Congress. Participation in the arts improves academic outcomes, creative thinking, mental and physical health, and social skills for students and prepares them for success in the future both inside and outside of the classroom. This bill provides important policy support for arts education for all students across America. Were this bill to pass into law, it would greatly improve equity of access to arts education opportunities that all students deserve."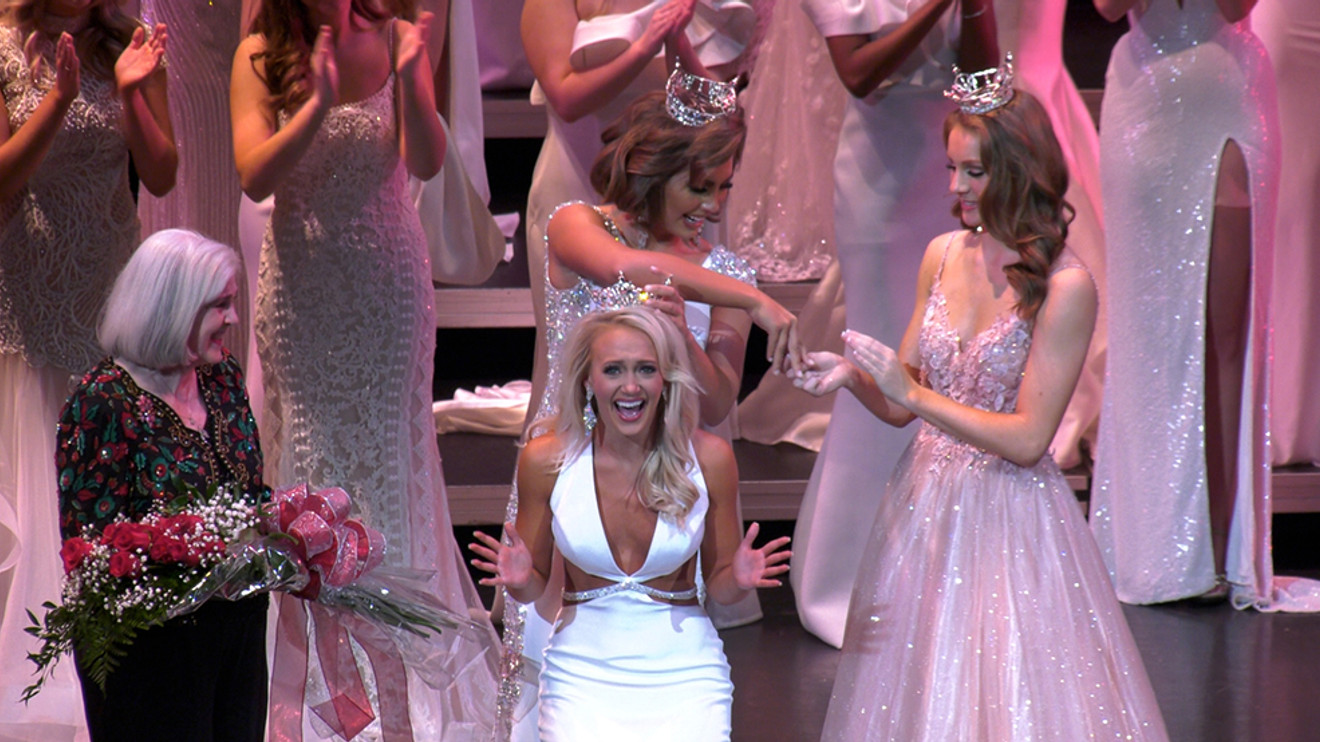 Fincher is a graduate of the University of Alabama with degrees in political science and dance.
Fincher is not a newbie to Miss Alabama pageant. She was first runner-up to Bradford in the 2021 Miss Alabama competition. "I am just so excited to serve this organization and give back to this organization, because I competed for three years as a teen competitor, and then I did three years in Miss," Fincher said. "So I've been involved with Miss Alabama for quite some time and I know how much I love this organization. I'm looking forward to giving back to the Miss Alabama organization that's given so much to me. I'm looking forward to expanding the reach of the program, trying to recruit new candidates and spread the message of Miss Alabama and what the Miss America organization is about. So just make sure that everybody in Alabama knows what Miss Alabama is, knows the amazing things that we're doing, and can get involved with this if they want to."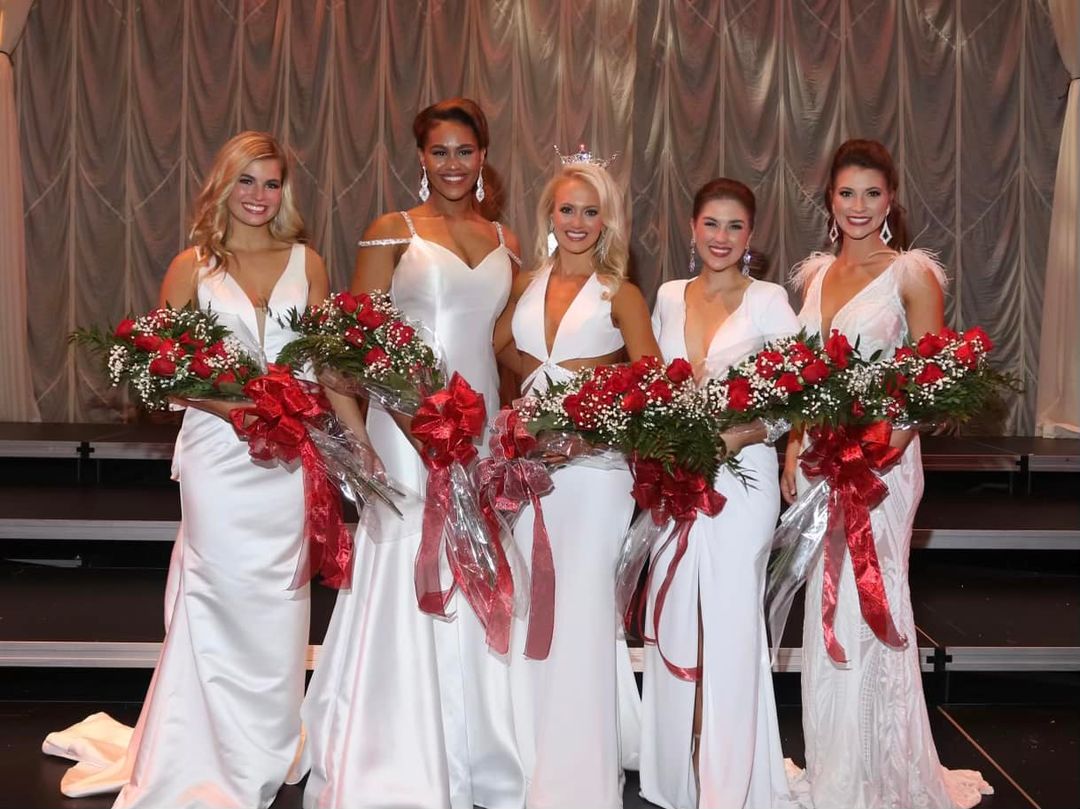 The 2022 Miss Alabama's court includes
1st runner-up – Brianna Burrell (Miss Mobile Bay)
2nd runner-up – Kate Webb (Miss North Jefferson Area)
3rd runner-up – Abbie Stockard (Miss Cahaba Valley)
4th runner-up – Emee Baldwin (Miss Hamilton)