Miss Tourisme Luxembourg is Laura Bombardella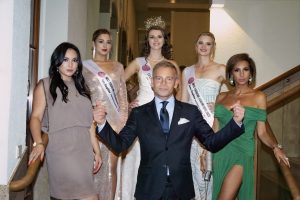 This weekend, the Miss Tourisme Luxembourg committee have took place its second edition of its pageant, at the Mamer's Castle, in the south-west of Luxembourg.
After a show in personal dress  and then the speech, the 13 candidates marched in street clothes and then in evening dresses.
After several hours of show, Laura Bombardella was crowned Miss Tourisme Luxembourg 2022.
The 18-year-old succeeds Rim Khamlichi. Laura enjoys tennis, swimming and mountain biking. The one who wants to promote civic engagement through her participation in a new political party in Luxembourg is part of the student committee of her school, as well as the national student committee of the country.
The Miss Tourisme Luxembourg court included :
1st runner-up : Ajla Asani
2nd runner-up : Alina Golovkova
Credit Photos – Michel Fouarge