After the Miss Senegal Scandal at the end of 2021, a new African pageant is in turn in the crosshairs of justice : Miss Rwanda. We have learned that on March 26, the director of Miss Rwanda, Dieudonné Ishimwe, was arrested in Kigali, the Rwandan capital. The Rwandan Bureau of Investigation (RIB) accuses this famous ex-musician, better known as Prince Kid, of "crimes of sexual assault on former participants of Miss Rwanda" and this on several occasions during the Boot Camp, that is to say the Miss Rwanda selection camps, according to what R I B spokesperson Thierry Murangira told AFP.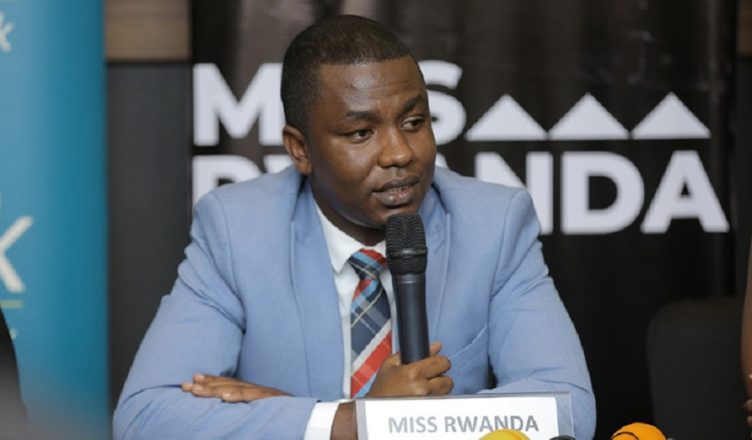 Reports from unnamed sources with Rwanda Inspiration Back Up, the company that organizes the annual Miss Rwanda pageant, claims that the arrest of Ishimwe, who owned and ran the organization of pageants in Rwanda since 2015, follows a complaint from four contestants of this national beauty contest.
This story already dates back to the end of February, when the Rwandan investigations journalist Samuel Baker had, in a tweet, evoked "the untold story on Miss Rwanda.fr".
There is UNTOLD story about @MissRwandaDotRW, the story that is dark and a lot of people won't believe. The story that the Country & the world need to know!! If you have a friend who have ever went to the boot camps encourage her to #SpeakingOut. #MissRwanda2022 pic.twitter.com/dKFV1F5RuD

— Samuel B. Baker, PI (@SamuelBaker_B) February 17, 2022
This tweet had caused a stir, but without providing evidence, without providing testimony, it had fallen fairly quickly back into anonymity and even some sources had said that Samuel Beckett had been paid to be silent and to hide this story. He recently intervened to announce that he had no who had not been paid, that he had met 7 young women, but that they were too ashamed to speak and that he had no time or the means to carry out an investigative survey in total immersion in the Miss Rwanda contest.
Four young women nevertheless had the courage to file a complaint and the investigations began. For the moment, the case is not with the Rwandan prosecutor since the investigators must take the time to gather all the evidence and hear all the parties cited in this case. But since learning of this arrest, many Miss Rwanda candidates have spoken on Twitter, recounting their experience with this 36-year-old man described as a sulphurous, even glassy character.
The arrest also occurs, a few days after the resignation of the director of communication of Miss Rwanda, a former Miss Rwanda, Meghan Nimwiza, without it being known for the moment if there is a link between this resignation, this departure from the organization and the court case that is ongoing.
All that can be said is that last night in the evening, the first lady of the country, Jeannette Kagame, promised unwavering support to all the contestants of Miss Rwanda who were the subject of these attacks sexual. She asks them to speak, not to be ashamed and above all that they will come out stronger if they speak
In this relatively long tweet, she also acknowledges that the people, and even them organizations have high expectations for Miss Rwanda.
Mrs Kagame used her Twitter account on Thursday, April 28 to deliver the message saying; "
"Dear Miss Rwanda contestants, we acknowledge that these are tough times for you. In the spirit of motherhood and sisterhood, we must persistently emphasise that today and tomorrow's right decisions and choices will make you stronger. (1/2)

— First Lady of Rwanda (@FirstLadyRwanda) April 28, 2022
Meanwhile, Mrs Kagame hosted Miss Rwanda winners and former contestants at a reception event on Sunday, April 24.
During the event, she acknowledged the pressure that comes with Miss Rwanda limelight and and reminded them that that the decisions they make have an impact on what they do. The First Lady told them that the country has high expectations of them, noting that the decisions and choices they make will define who they want to become in their future.
"We have high expectations from you. You probably know what is wrong and what is right, but the challenge is always to make the right choice," she said, adding that "No one can define you, only you are the key to what you choose to become. You are our pride and continue to be, don't be like you only belong to your families and to the community, you belong to a country."
She also encouraged them to use their platform, their voice and be good ambassadors of their country.
"Don't be absent on social media, speak for this country that shed so much blood for us to be where we are," she said.
Hopefully the truth will come out soon.