Miss & Mister Supranational Nepal 2022 crowned
Sanish Shrestha and Keshu Khadka was crowned Mister and Miss Supranational 2022, at the end of the pageant, held on May 29, 2021 at the Soaltee Hotel, in Kathmandu. Keshu succeeds Miss Supranational Nepal 2020 Shimal Kanaujiya for the title and Sanish is the successor of Mister Supranational Nepal 2021, Dr. Santosh Upadhyaya, the winner of the first Supra Star Search Competition and the first representative of Nepal at Mister Supranational pageant. He finished 3rd runner-up.  Shrestha and Khadka will participate in Mister and Miss Supranational representing Nepal, which will be held in Poland in July.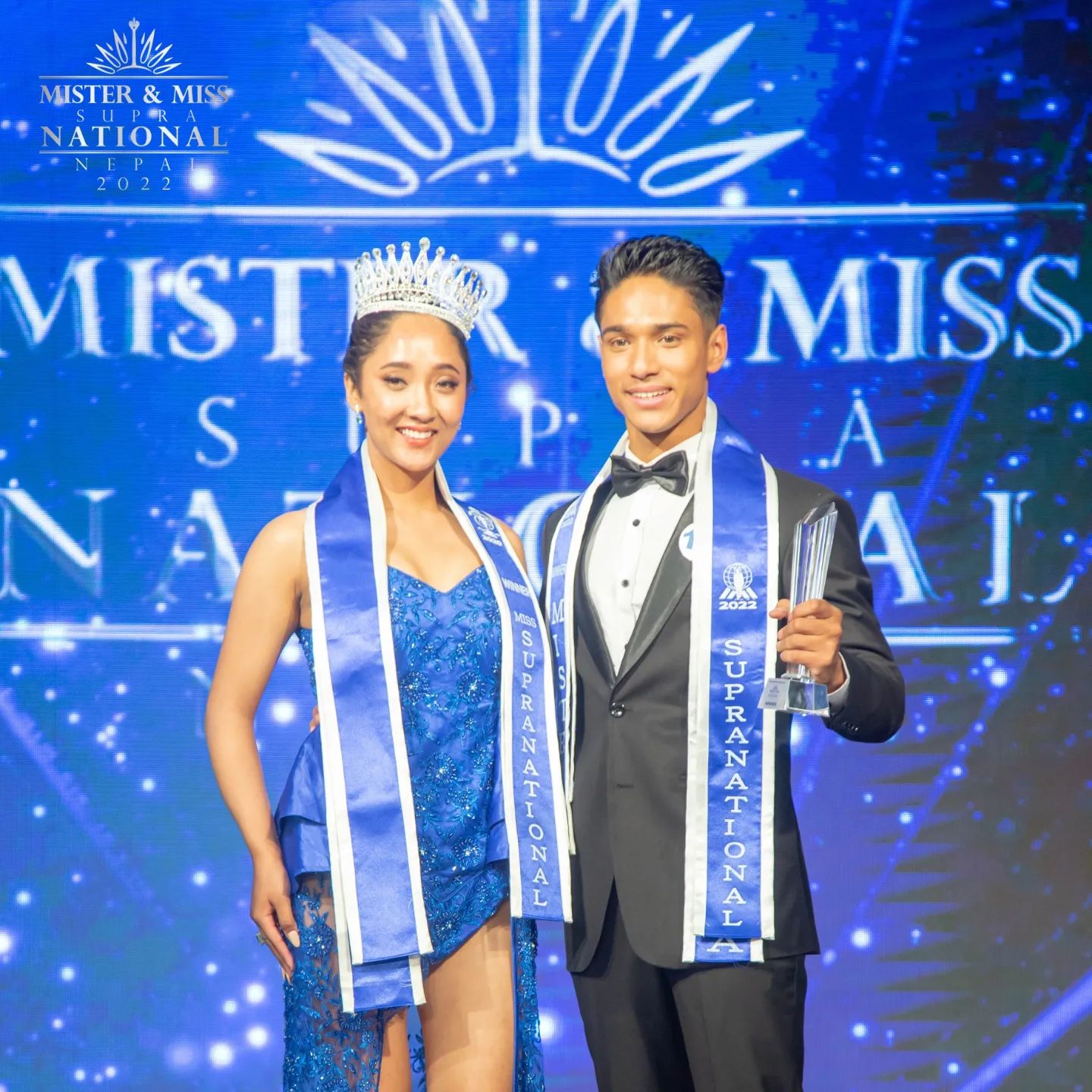 Khadka is not a newbie to pageantry. She finished 4th runner-up at Miss Universe Nepal 2021.
Similarly, Manas Kumar Rai and Aditi Adhikari were announced as First Runner Up and Anish Karki and Eri Tuladhar as Second Runner Up.
The judges for the event were National Director of Mister and Miss Supranational Nepal Santosh Upadhyaya, Sonana Amatya, Kishor Maharjan, including international judges, Dr. Varro Vargas (Mister Supranational 2021), Anntonia Porsild (Miss Supranational 2019) and Andre Sleigh (Creative Director of Miss Supranational Organization).