Miss Grand Anzoátegui crowned Miss Grand Venezuela 2023
Valentina del Pilar Martínez Ladnkoer was crowned Miss Grand Venezuela 2023  during the inaugural national pageant, held on August 13, 2022 at the Teatro Municipal in Caracas. Miss Grand Anzoátegui 2021 was crowned at the same time as Sabrina Deraneck, Miss Grand Venezuela 2022. She will now start her preparations for the 2023 edition of Miss Grand International, in 2023 in Vietnam.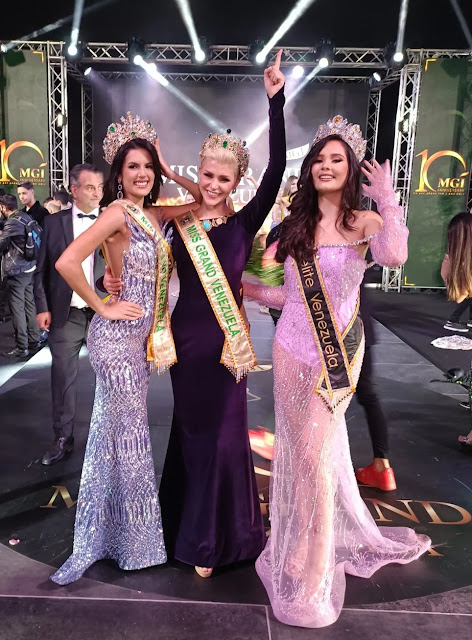 After her crowning, she shared her joy on her social media:
Voir cette publication sur Instagram
The 22-year-old newly crowned Miss Grand Venezuela is the daughter of Federico Martínez Cajiga, born in Santoña, Cantabria (Spain) and Liney Lankoer Molina, Venezuelan of Dutch origin. Born in Puerto La Cruz (State of Anzoátegui), she is student in the 6th semester of Systems Engineering at the Santa María University (USM) nucleus of Barcelona. Valentina also has a degree in Social Communications and a dancer while her hobby is traveling. She is fluent in Spanish and in English, and confesses self-taught. In addition, she is a member of the Galician Dairy Center.
The 2023 Miss Grand Venezuela's court includes
1st runner-up – Delia Santander (Barinas)
2nd runner-up – Iraima Castillo (Tachira)
3rd runner-up – Valeria Camacho (La Guaira)
4th runner-up – Valeria Cárdenas (Merida)