A few days ago, we met Guillaume, Candidate for Mister Grand France 2022, an election which will take place on June 12th.
Inside Pageant – Thanks for your time. Can you introduce yourself in a few words for people who don't know you ?
My name is Guillaume Sormani, I am 23 years old and I live on the French Riviera, in Nice more precisely. I have been an entrepreneur for 3 years and passionate about personal development.
Inside Pageant – What are your hobbies? What activities do you practice?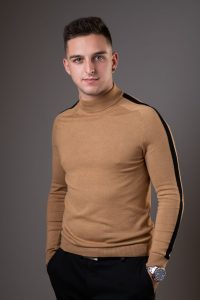 For my passion, I like to learn new things on a daily basis and work on myself, I also like sports a lot since I was little and currently I practice bodybuilding in the gym, as well as swimming.
Inside Pageant – Why did you competed to Mister Grand France?
I introduced myself because I like to live new experiences that can challenge me and get me out of my comfort zone, also because the world of beauty, fashion and modeling is unknown to me and this is therefore the perfect opportunity to set foot in this environment !
Inside Pageant – What is the Mister Grand pageant?
The Mister Grand France election is a beauty contest but not only since it also focuses on the personality and values ​​of the candidates. Among the 13 contestants selected for the final Mister Grand France 2022, one of them will be elected Mister Grand France 2022 and will leave in October for Panama to represent France in the Mister Grand France International competition.
Inside Pageant – Can you tell us about your experience in competitions beauty, fashion, modeling and photography ?
I have no experience in these different fields, for me it is a discovery and therefore a first experience
Inside Pageant – If you had to define your adventure in 3 words, which would they be ?
Exciting, Exciting, Adventure!
Inside Pageant – How do you feel a few days from the result?
I feel serene and confident, I also feel ready to surpass myself to show who I am in the final!
Inside Pageant – What will you do if you are elected Mister Grand France ?
If I am elected Mister Grand France I will already do this with my friends and family ! And I would take time to think about why not continue to go even further in the world of beauty pageants for men and why not the world of fashion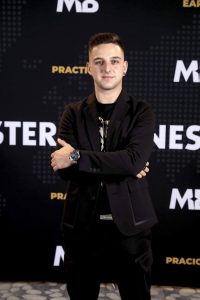 Inside Pageant – Do you defend a cause? If yes which one ? How ? Why ?
From my work and my life experience, I want to defend the fact that everyone should have access to education, whether it is classical education or education and learning about emotional management, learning to care and of who one wants to become etc
Inside Pageant – Who is the most important person in your life ?
My mother because we only have one mother and she will always be the most important woman in my life!
Inside Pageant – What would you like to do in your Mister Grand France year if you are elected ?
I would like to share my experience and what I felt during this competition, to show people that when you want to do something that is close to your heart but you may not dare because of fears, it you have to know how to get out of your comfort zone and overcome these mental fears that are not real in order to go towards your life path and be fulfilled
Inside Pageant – A word to conclude this interview ?
I would like to thank the Mister Grand France committee which, thanks to them, allows us to live a great experience with a manager!
And a big thank you to the people who support me in this adventure!
We wish Guillaume good luck for Mister Grand France 2022