The Mrs. Maine America, Miss Maine for America Strong & the Mrs. Maine American Pageant was held April 3 at the Double Tree by Hilton in South Portland. Fourteen married women competed in the Mrs. division, and five single women competed in the Miss division, according to a news release from Debra Pronovost, executive director of the event. Each of the three winners will go to Nationals  at the Westgate Resort & Casino in Las Vegas to compete in their respective pageants: the Mrs. America pageant, the Mrs. American pageant (for all of the 1st runners-up), and the Miss for America Strong pageants.
Mrs. Maine America 2022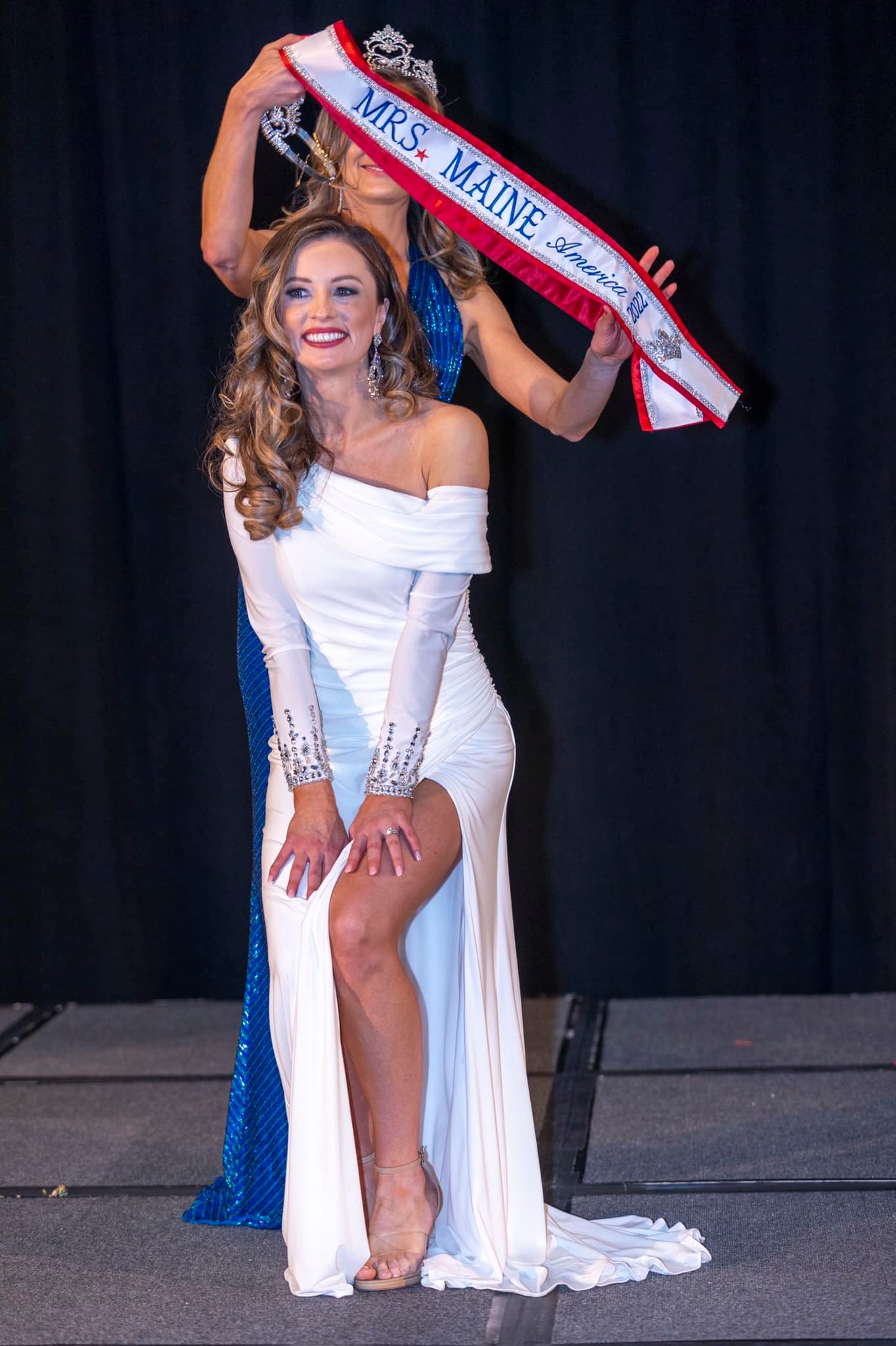 Elena Mikuzis, Mrs. York County, was crowned Mrs. Maine America 2022.
She is a Certified Public Accountant licensed in the state of Maine. She hold two High Honors Bachelor's degrees, one in Business Administration from University of Southern Maine and another in Linguistics and Foreign Languages from Siberian Independent University. Being an immigrant herself and living in the state of Maine for almost 20 years, she is very passionate about Diversity & Inclusion. her platform "Welcome to America" is an arm of The Greater Portland Immigrant Welcome Center where I also serve as a member of the Finance Committee. The mission of her platform is to help immigrants understand, navigate and thrive in their communities. Her ultimate goal is to create meaningful and unbiased connections through community service and stories like mine in order to promote a global community in Maine which will create a lot of opportunities for the economy and society.
Besides my community involvement, she currently works full-time as a CPA-Senior Financial Accountant at Greenbacker Capital, a market leader in sustainable infrastructure investing. Prior to Greenbacker Capital, she worked at WEX where she was the original founder and Board of Directors Chair of WEXPats, a Diversity & Inclusion Employee Resource Group, an initiative designed to support multinational employees.
She currently resides in Saco with my husband Tadas and her 5-year-old son Tommy, but enjoys traveling frequently. She have visited 26 countries so far! She also loves camping, playing tennis, snowboarding, and playing Texas Hold'em poker.
Mrs Maine American 2022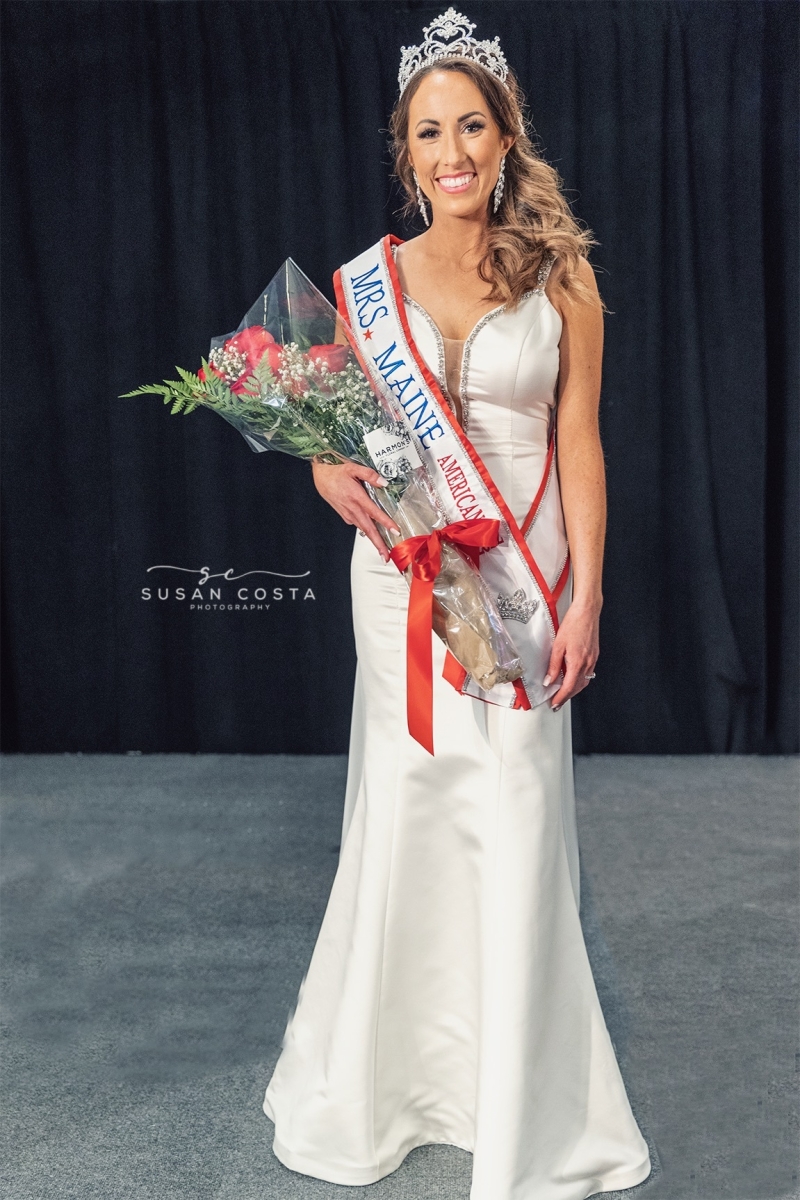 Christina Erde, Mrs. Windham, was first runner-up in the Mrs. Maine America pageant/winner of the Mrs. Maine American title.
She resides in Windham with her husband for 16 years and their two boys aged 8 and 10 years old. She have lived in Maine my whole life, apart from spending a year in Rockford, Illinois.
She attended Central Maine Community College where she studied culinary arts with the dream of one day owning and operating a bed & breakfast. She have worked in the food industry and restaurant business for the past 22 years as a waitress and in food preparation. She is currently a waitress at a family-owned Italian restaurant in her town where she absolutely love meeting new people and building relationships with the locals.
During Maine's beautiful summer months, my family and I enjoy camping on Sebago Lake, visiting Two Lights State Park, hiking Bradbury Mountain, and taking in as much of the warm weather we can before the long winter! I also have a large, extended family where we all live within 10 minutes of each other, have children close in age, and spend lots of time together. I love watching my boys and their cousins make memories and grow up as best friends.
With her title, she will continue her work with the National Alliance on Mental Illness as a mental health advocate. Her goal is to bring awareness, educate, and help remove the stigma associated with mental illness. As a person living with a severe mental heath condition, she knows firsthand how important it is to take care of the mental health.
Miss Maine for America Strong 2022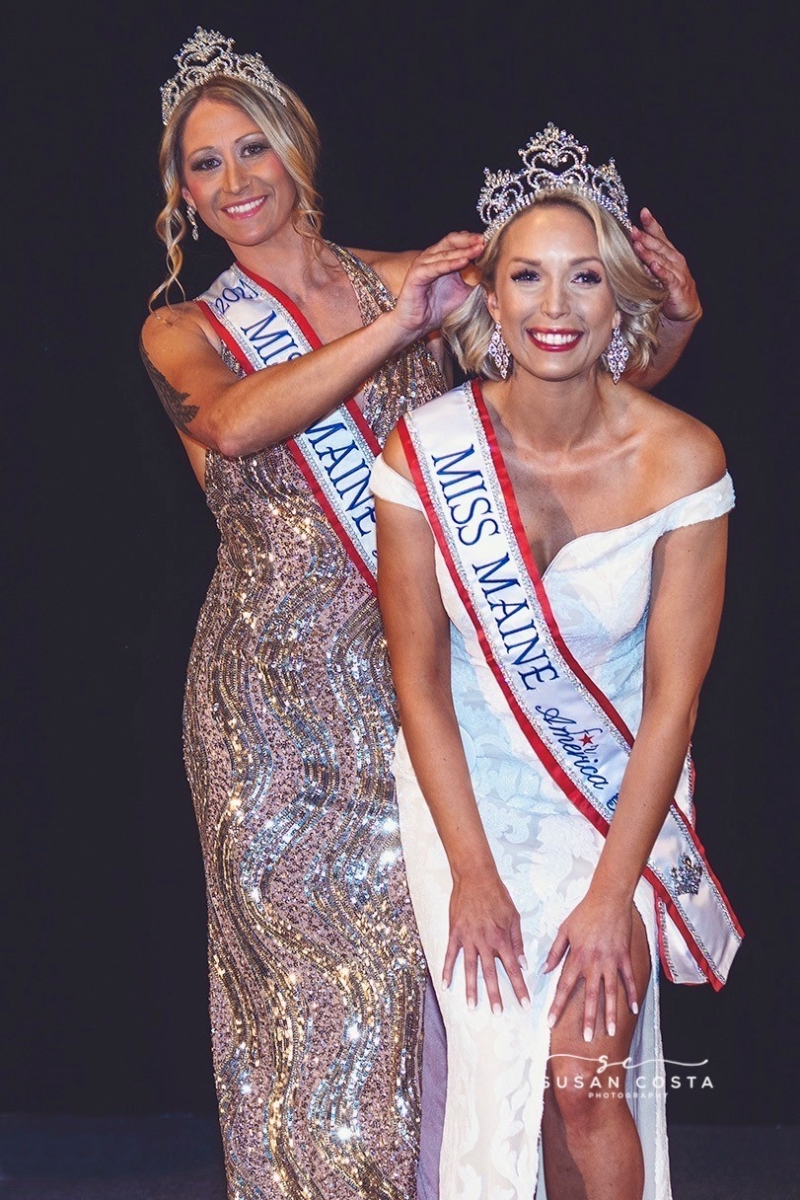 Deirdre Berube, Miss Monmouth, was crowned Miss Maine for America Strong 2022. She also won the Interview Preliminary, Evening Gown Preliminary and Miss Congeniality awards.
She grew up in Leeds Maine where her parents still reside. She  have worked in the banking industry for the past 5 years currently as an Anti-Money Laundering Representative.  Through her working experiences she have learned that she have a true passion for customer service, so in addition to working full time you can still catch her serving as a waitress at a local restaurant in the summer! In her spare time I love kicking boxing in Winthrop and spending time with her family
She is the proud mother of an amazing 10-year-old daughter named Ilah. Berube's platform is infertility and infant loss awareness, something extremely close to home for her, because she suffered through a lot of loss with miscarriages and ectopic pregnancies.  She started Zoey's Love, a project named after her daughter's twin who passed away at birth. Her mission with the project is to bring comfort and healing by painting memory boxes to donate to The Colby Fund and hospitals, where they would be given out to women and families going through such a loss. Anyone who would like to help with the project can visit the Zoey's Love Project Facebook page.