Miami Hooters Girl Madison Novo was crowned Miss Hooters International 2022 at the 25th Annual Hooters International Pageant held at Harrah's Lake Tahoe on June 23, 2022. Novo beat out 50 other employees of the racy restaurant franchise to win a $30,000 cash prize and to succeed Miss Hooters International 2021, Gianna Tulio. The candidates are evaluated on their responses to interview questions, their personality and their overall contribution to the iconic Hooters brand, as well as uniform and swimsuit rounds.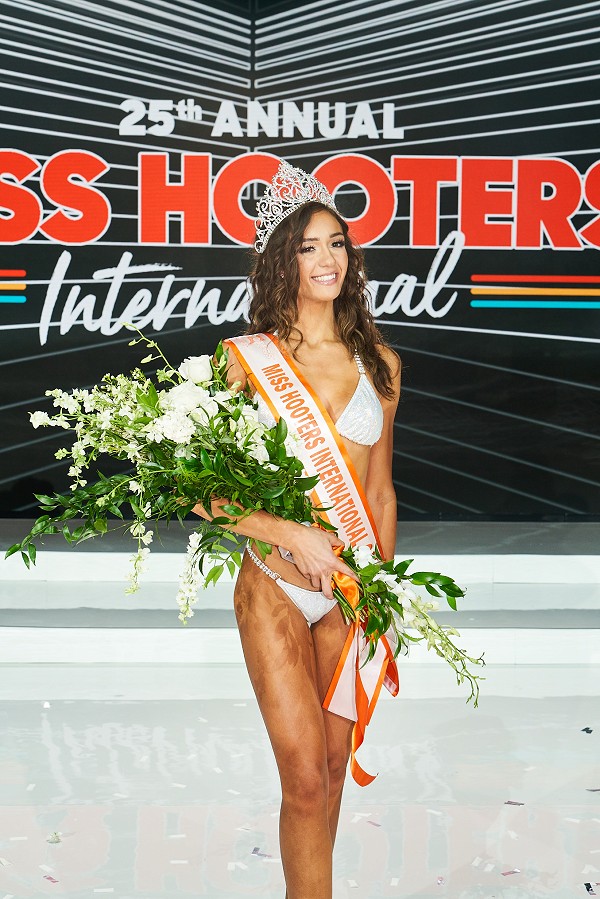 A Hooters Girl for two years, Novo has been featured twice in the Hooters Calendar. She has a special place in her heart for the Joe DiMaggio Children's Hospital and leads her local Hooters team in volunteering every month.
"For a quarter century, this pageant has showcased women who embody beauty both inside and out, and on behalf of more than 400,000 women who have worn the orange shorts, I am thrilled to accept this honor," said Novo after her crowning.
The brunette beauty has worked at various Hooters locations across South Florida in the past two years and told the crowd she had aspired to be a Hooters Girl since some gave her an emotional boost when she was a tween. "When I was 12 years old in the hospital with a rare kidney failure, I was visited by Hooters Girls who lifted my spirits," Novo declared in a press release sent by the organization. "In my upcoming role, I'm determined to help children around the world feel they aren't alone during their battles."
During her year-long reign, Novo will have the opportunity to contribute to marketing initiatives and special events, including domestic and international openings and leading the crew in cheering on Chase Elliott, driver of the No. 9 Hooters Chevy.
Novo has previously spoken about her own health battles as a child, revealing she spent two years as a patient at the exact same hospital. "When I was about 11 or 12 years old, I started having really bad stomach pains," she told Fox News last year. "My mom took me to the ER and it took about two years of me going in and out of Joe DiMaggio Children's Hospital to be finally diagnosed with a couple of things. They found I have a blood disorder called prothrombin gene mutation." The beauty continued: "And then they diagnosed me with a gastritis disease. Then in between my two years, due to all the medicine that I was getting, I had unspecified kidney failure." Prothrombin gene mutation is "an inherited condition that increases your predisposition to develop dangerous blood clots in the veins and lungs, according to The Cleveland Clinic.
Last year, the beauty blasted misconceptions of women who work at the franchise, telling Fox News: "When they [critics] see a girl in shorts and a tank top, they automatically think it's super provocative and super not what we should be doing right now. But we are so much more." She further declared: "I know so many girls who are studying and thinking about their futures. They have dreams of becoming lawyers and doctors. Some of them are also wives and mothers. There's just so much more to Hooters than just the orange shorts and tank top. There's just so much more to Hooters than just the orange shorts and tank top."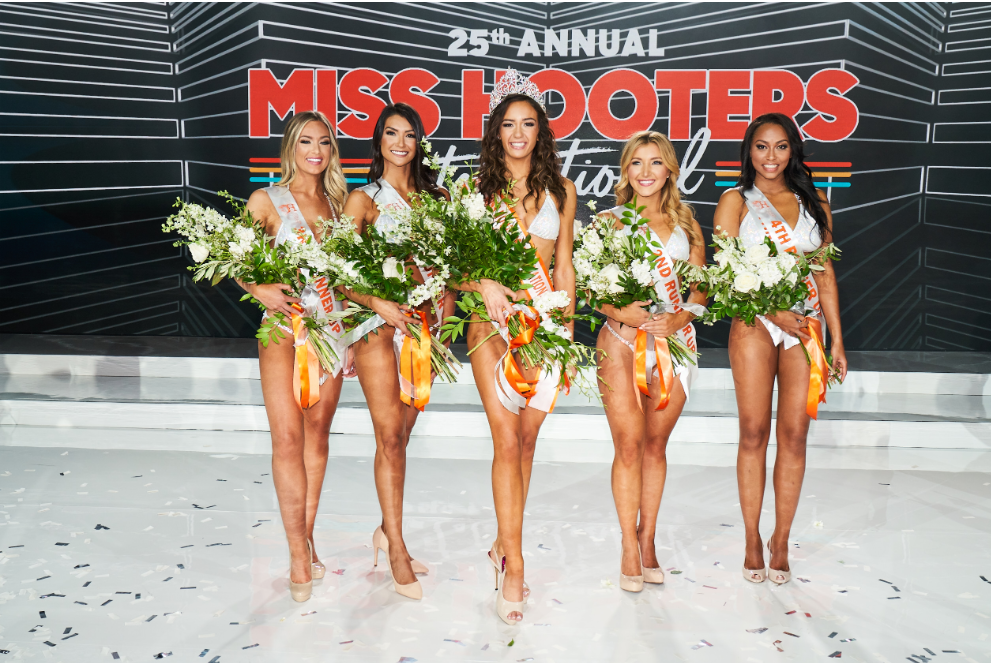 The 2022 Miss Hooters International's court includes
1st runner-up – Averey Tressler (Hooters of Mesa, Ariz.)
2nd runner-up – Scarlett Knight (Hooters of Pearland, Texas)
3rd runner-up – Allie Roberts (Hooters of Lone Tree, Colo.)
4th runner-up – Cheila Almeida (Hooters of Nottingham, U.K.)