The new Miss World will be crowned in a few weeks. We caught up with the crown contenders for the special Inside Pageant which will be available on November 20th. Today, we are going to meet Karolina Bielawska, the representative of Poland. 
Inside Pageant – Hello Karolina. Thanks for your time. Can you introduce yourself in few words?
My name is Karolina Bielawska and I am honoured to represent Poland at Miss World 2021. I am 22 year old business student with a bachelor's degree in management and I'm studying for my master's degree. My biggest passion is travelling and I truly love discovering places, trying new things, and meeting new people. Combining my passion with my mission, service and fun brings me the real fulfilment in life.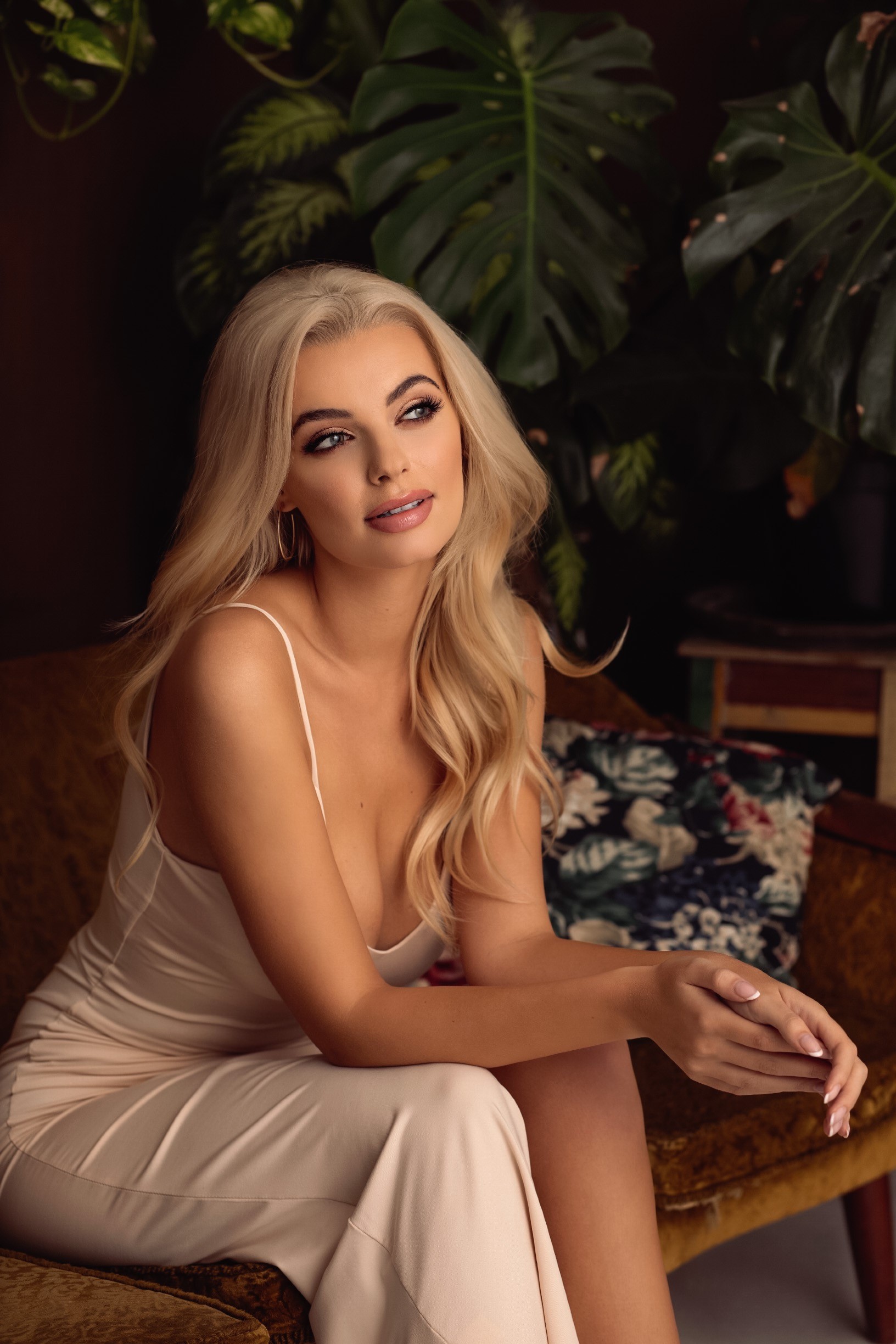 Inside Pageant – Give me three adjectives who describe you the best.
Open – to new adventures, people, cultures, opportunities, lessons and opinions
Passionate – for me passion makes impossible-possible, and it drives me towards my goals, dreams and life purpose.
Positive – positive mind creates a positive life, I try to see opportunities over obstacles.
Inside Pageant – What is your motto? Why is this important to you? 
"Greatness is measured by courage and heart" –  Greatness doesn't come from what we achieve and possess, but how we act. The courage helps us to leave the comfort zone, stand for the matters that are important to us, and boldly fight for our dreams. Heart dedicands our intentions, lead actions, spread kindness and fulfil service which is the foundation of greatness. If we believe it, we will always have a courage that comforts us, and a kindness that makes others want to support us, and it helps us to live the life of significance with those two things backing up.
Inside Pageant – Have you a secret talent?
I've been trying a lots of things in life, like various sports, dancing, singing, art in order to find my talent. Fastly it was obvious for me and everyone around  that I am not that successful in those areas. However, I've always talked a lot and what's more people liked to listen. I believe that I have a gift of communication. I am talented with words which I can use to convey my message. With time I developed my talent and skills of writing, public speaking, hosting or simply encouraging others. Words well used can be extremely powerful and can change lives, so I am more than happy to call it my talent. Words can bring peace, wisdom, kindness, as well as healing.
Inside Pageant – What is your guilty pleasure? 
Chocolate
Inside Pageant – Name three things that you would never do.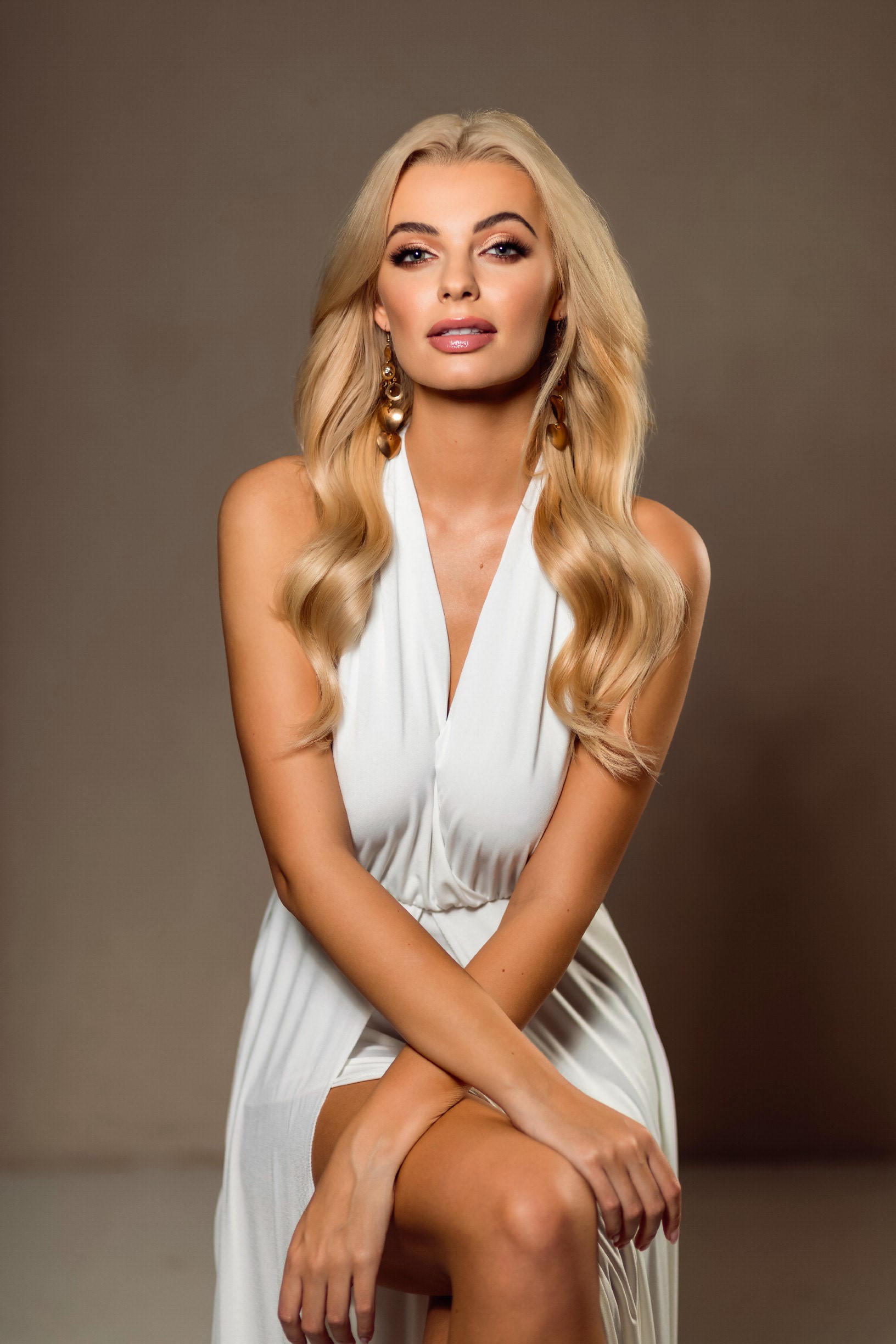 Purposefully harm someone I care about, stop dreaming, regret trying new things whether I succeed or fail.
Inside Pageant – What is the top of your bucket list?
Continue to travel the world
Inside Pageant – If you could be grateful for just one thing in life, what would it be and why?
Health – my health and health of my beloved ones is precious. The ability to walk, see, hear and use all of the given senses makes me beyond grateful every day of my life. As long as we are healthy we can truly conquer the world, chase all of our dreams and help others.
Inside Pageant – What are some small things that make your day better?
Faith – it gives me an inner strength and a sense of balance in life. It helps to feel peace and see a light even in the darkness.
Laughter – It's easy to make me laugh and I truly love it. I appreciate good sense of humour because when we have a smile on our face the day starts to get better not only for us but also people around.
Kindness – Received or given makes every day better.
Being in touch with the people I love, have fun with or admire.
Or chocolate again:)
Inside Pageant – If there were a magazine title about you, what would it say? 
The adventure of purpose driven life
Inside Pageant – If you had a talk show, it would be a show about: 
My talk show would be a platform to share inspiring life lessons and experiences. We would talk about growth, change, leadership, adventure, values, service and things that makes life fuller. Spreading positive energy and  being motivation to others is what makes life purposeful. I would love to invite guests from various parts of the world to look at the topics from different perspective, moreover it will also bring up travelling touch which is my biggest passion. I would do my best to fill the show with humour, because I believe that learning and growing is better with some fun!
Inside Pageant – If you could star in a movie who would you choose as your co-star?
I heard many times that I look like a Margot Robbie, so I would choose her to see if it's true. As well as, it would be amazing to meet and learn from this wonderful actress.
Inside Pageant – If you could design a planet, what would your perfect planet look like?
If I could introduce some improvements to the Earth, I would bring more understanding,  compassion, kindness and love. While raising the spirit of service, together we could make our planet richer in good values, joy, beauty, knowledge, as well as undestroyed nature, and better mental and physical health of people.
Find the full interview in the special issue of Inside Pageant dedicated to Miss World 2021 available from November 20.