Lebanon (finally) has a new Miss!
Yasmina Zeytoun was crowned Miss Lebanon 2022 during a live broadcast on LBCI, on July 24, 2022 at the Forum of Beyrouth. It was the first Miss Lebanon pageant to take place since 2018. Miss Lebanon Maya Reaidy, who was crowned in 2018, passed the title to her successor, bringing her almost four-year-reign to an end. Zeytoun won the modified title of "We Miss Lebanon", a nod to Lebanon's prolonged adversity. Seventeen women from around Lebanon competed for a grand prize of $100,000 and the chance to compete in pageant competitions Miss World and Miss Universe. Miss USA 2010 Rima Fakih is back as the national director of Miss Universe Lebanon and she officially announced during the finale's live stream that Lebanon is back at Miss Universe this year. If the Miss Universe and Miss World pageants overlap, then the first runner-up will be sent to represent the country at Miss World 2022.
Miss Lebanon has been chosen among the top 5 contestants according to the following criteria: 50% grade of the singular question and 50% grade of the gown/swimsuit show. Zeytoun estimated, in response to the final question, that it is to Tyr, her hometown, that she would invite tourists and emigrants, then to Kfarchouba, her village of origin "which resisted the wars", and in Beirut, "Sitt el-Dunia".
Hailing from Kfarchouba, the 20-year-old model is a third-year journalism student at Notre Dame University-Louaize, and host of With Yasmina Show.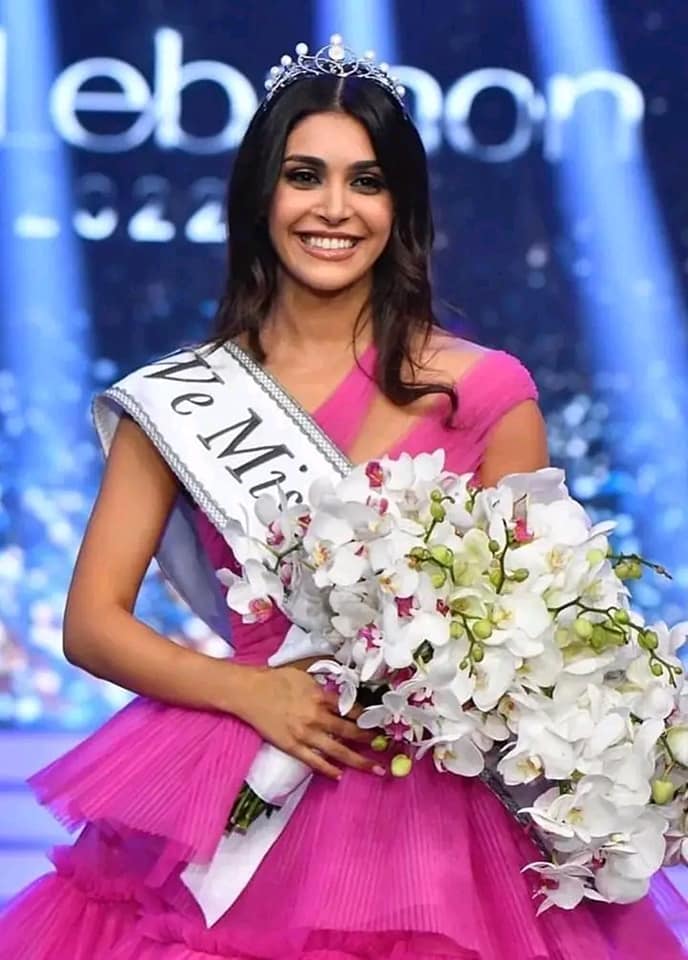 The 2022 Miss Lebanon's court includes
1st runner-up – Maya Abou El-Hassan
2nd runner-up – Jacintha Rashed
3rd runner-up – Lara Hraoui
4th runner-up – Dalal Hoballah