Krystyna Pyszková crowned Miss Czech Republic 2022
Krystyna Pyszková was crowned Miss Czech Republic 2022 during the pageant, held on May 7, 2022 at Fórum Karlín in Prague. She succeeds Miss Czech Republic 2021 Karolína Kopíncová and will now prepare to represent the Czech Republic at the 71st Miss World (Miss World 2022) later this year. Reigning Miss Supranational from Namibia, Chanique Rabe, was a special guest at the glittering event.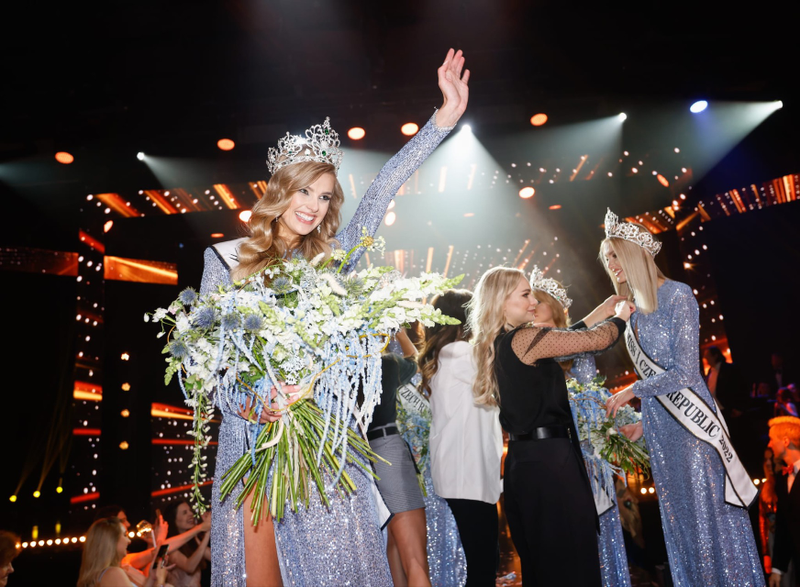 Hailing from Třinec, the 23-year-old newly crowned works as model. She is currently studying law at Charles University and business administration at MCI University in Innsbruck. In addition to modeling, Krystyna is engaged in a project that focuses on the education of children in third world countries. Because, according to her, anyone who wants to develop should get that chance. She would also like to focus on this issue as part of her charitable work. First of all, he wants to focus on completing his studies at both universities. Related to this is that she wants a job that will fulfill her. Her dream is to represent the Czech Republic at prestigious modeling competitions.
During the same night, four other national titles were awarded. Adéla Maděryčová, Kristýna Malířová, Mariana Bečková, and Karolína Syroťuková clinched the titles Miss International Czech Republic, Miss Supranational Czech Republic, Miss Grand Czech Republic and Miss Intercontinental Czech Republic, respectively. They will be sent to the next edition of their respective international competitions namely Miss International, Miss Supranational, Miss Grand International, and Miss Intercontinental.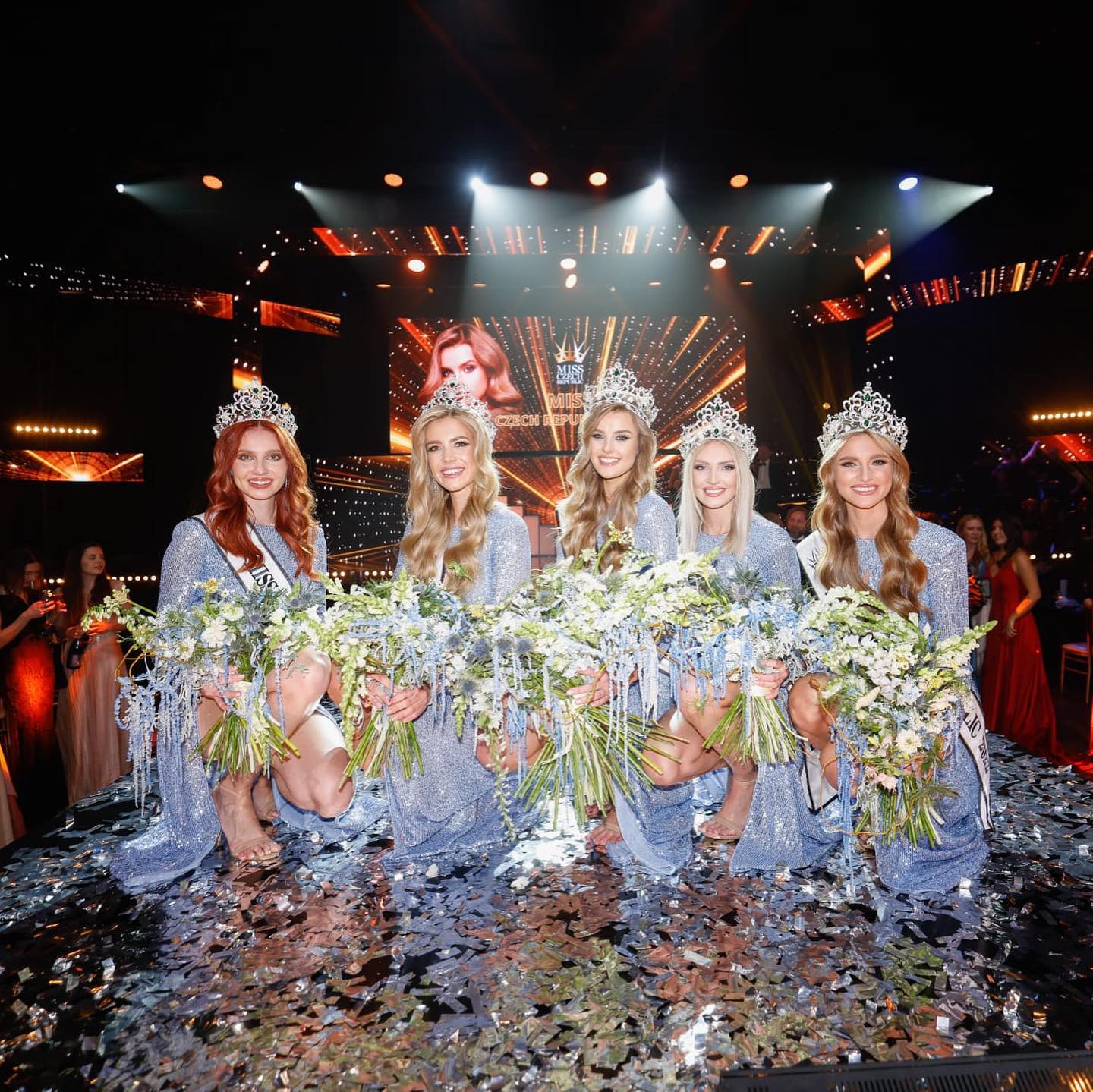 Miss International Czech Republic 2022 – Adéla Maděryčová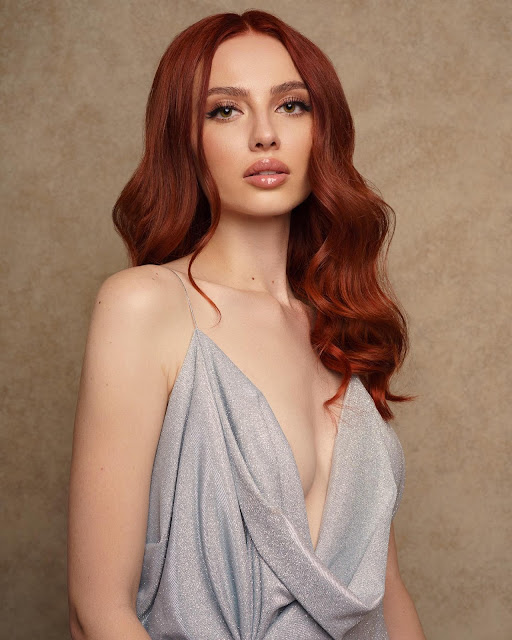 Twenty-three-year-old Adéla Maděryčová lives in Břeclav. She is studying a Master's degree in Aesthetic Education for Secondary Schools at Masaryk University in Brno, and is also a recorder teacher. She would like to dedicate her life to children. Not only for this reason, she studies teaching and every summer she also attends a summer camp, where she works as a group leader. It will therefore come as no surprise that she would like to focus her charitable work in this direction.
Miss Supranational Czech Republic 2022 – Kristýna Malířová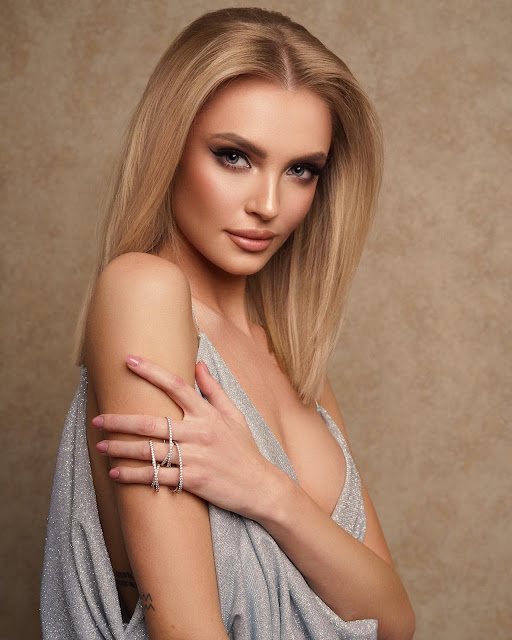 Twenty-three-year-old Kristýna Malířová is a student of occupational therapy at the J. E. Purkyně University in Ústí nad Labem. As she herself says, she completely fell in love with movement. In the field of athletics, he does long jump, high jump and triple jump. She plays volleyball and also acts as a majorette. This is a respectable performance that will surely be appreciated not only by the judges! Even in her plans for charity activities, Kristýna is a team player. In the future, she would like to help those who are not so lucky and are struggling with movement restrictions. If she won the competition, she would try to raise money for the rehabilitation and treatment of children who cannot afford it.
Miss Grand Czech Republic 2022 – Mariana Bečková
Although twenty-three-year-old Mariana Bečková lives in Prague, she boasts a bachelor's degree from Empire State University in New York, followed by a master's degree in child psychology. Nothing seems to stop Mariana from action, as evidenced by the list of hobbies that include yoga, singing, piano, dancing, surfing and acting. In the coming year, she would like to establish a foundation to build schools and kindergartens around the world. This should also be helped by the Yoga for a Good Cause project, in which she would combine her love for children's education and her own hobbies.
Miss Intercontinental Czech Republic 2022 – Karolína Syroťuková
Twenty-year-old Karolína Syroťuková comes from northern Bohemia, but currently lives in Prague. She studies marketing communication and public relations at Charles University. For her charms, it is not surprising that she earns her living modeling to study. In addition to economics and marketing, Karolína likes to spend time traveling and staying in nature. She herself is aware of the fragility of our planet and ecosystem, and therefore in the future she would like to bring the topic of ecology to the center of attention.