Few days ago, Inside Pageant team met Lilian, contestant for Mister Grand France 2022. He answered our questions.
Inside Pageant – Can you introduce yourself in a few words for people who don't know you ?
My name is Lilian, I'm 28 and I live in Toulouse. I am a student in the final year of a Master's degree in human resources, which I am doing on a work-study program.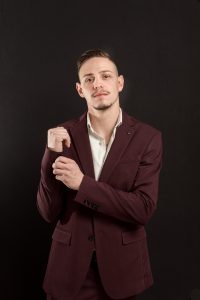 Inside Pageant – What are your hobbies? What activities do you practice?
My passions are dance, animals, Disney and photography.
Inside Pageant – Why did you competed to Mister Grand France?
I went to Mister Grand France to try the adventure but also to get out of my comfort zone and gain self-confidence.
Inside Pageant – What is the Mister Grand competition ?
The Mister Grand election is a beauty contest for men. The selected candidates participate in the final which will take place on June 12 in Nice. During this final weekend, we will have different activities and we will be prepared for the final.
Following this final, a winner will be crowned Mister Grand France and will be able to participate in the International final with the winning candidates from other countries which will take place in South America.
Inside Pageant – Can you tell us about your experience in competitions beauty, fashion, modeling and photography ?
I have no experience in any of these fields apart from photography where I like to take pictures of myself and make creative photos, that's why I participate in Mister Grand France in order to be able to know what is a beauty contest.
Inside Pageant – If you had to define your adventure in 3 words, which would they be ?
Adventure, Unique, Rewarding.
Inside Pageant – How do you feel a few days from the result?
I feel pretty calm because the main thing is to participate and I'm already lucky to have been selected for the final. The little moment of stress will surely be on election day when I parade.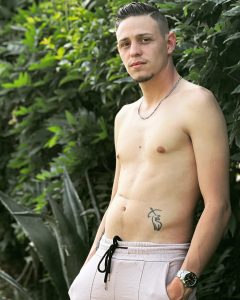 Inside Pageant – What will you do if you are elected Mister Grand France ?
If I am elected Mister Grand France, I will best represent my country and will be available for the committee.
Inside Pageant – Do you defend a cause? If yes which one ? How ? Why ?
I defend several causes: animals because having an unconditional love for my dogs, many things must still evolve, I also defend the handicap having a handicapped sister it is a cause which is close to my heart. Finally, I defend all forms of discrimination, in particular homosexuality, being a homosexual man, every human being is free to love, to live, regardless of their origins, sexual orientation, gender, etc.
Inside Pageant – Who is the most important person in your life ?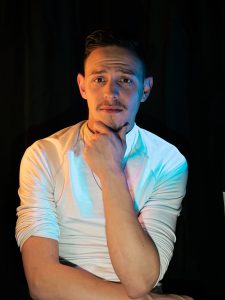 I would not say a person but people and they are my parents they are my pillars.
Inside Pageant – What would you like to do in your Mister Grand France year if you are elected ?
Participate in several events, defend causes and best represent the title of Mister Grand France.
Inside Pageant – A word to conclude this interview ?
I am happy and eager to participate in the election weekend. An adventure awaits me and whatever the outcome of it will be a great experience for me.