A few days ago, we met Emma, contestant for Miss Excellence Lorraine for Miss Excellence France. She answered our questions.
Inside Pageant – Hello Emma, can you introduce yourself in a few words ?
Hello everyone! Let me introduce myself, my name is Emma Pianetti, I am 20 years old and I live in Macheren, a small village in Moselle. I am currently a 3rd year nursing student. I will graduate in July and I plan to continue my studies with the aim of becoming a nurse anesthetist. In life I am a persevering person who likes to live new experiences and meet new people.
Inside Pageant – What are your passions in life and wich activities do you do ?
I have been dancing since I was 4 years old. I dance a bit of all genres but mostly Jazz. Otherwise I really like the field of fashion, haute couture shows etc… and finally I like spending time with my relatives and friends.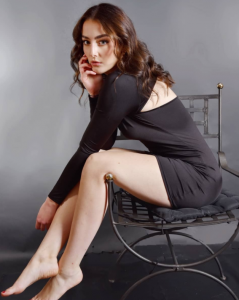 Inside Pageant – Can you tell us about your experience in beauty pageants and fashion ?
This is my first beauty pageant. I have already posed for photographers but have no experience in competitions. However, I can't wait to discover this new magical world that is the world of pageants.
Inside Pageant – Why did you competed in Miss Excellence Lorraine ?
A member of the committee offered me to try Miss Excellence Lorraine and I accepted because it seems to me to be a very rewarding experience. I think it could bring me a lot humanly speaking and the pleasure of discovering a new world and new people completely convinced me.
Inside Pageant – Your adventure in 3 words ?
Enriching, intense and unforgettable
Inside Pageant – How do you feel as the competition approaches ?
I am excited at the idea of ​​being on D-Day, of being able to parade alongside the other contestants and to experience this exceptional evening that we have been preparing for you for several weeks. I also feel a little stressed, maybe the fear of forgetting something in my suitcase or losing words on stage for example haha.
Inside Pageant – What would be the first thing you would do if you are elected ?
I think I will celebrate the news with my loved ones and the members of the committee to thank them for all these magical moments. Afterwards, I would be eager to discover more about the beauty of my region and share it with the people who follow me.
Inside Pageant – Which cause would you like to defend and why ?
I think discrimination is the cause that affects me the most. For me, equality is a fundamental value that must be defended and there are still too many inequalities in our society.
Inside Pageant – Who is the most important person in your life ?
I don't have a more important person. I have a small family and a small circle of friends who I can count on. They are my pillars in life and allow me to move forward thanks to their support.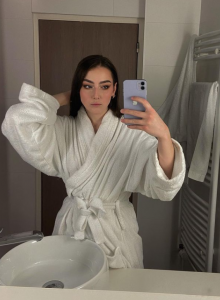 Inside Pageant – What makes you happy in life ?
What makes me happy is discovering new things. Whether in terms of experiences, sports, travel etc… I like to push my limits and get out of my comfort zone.
Inside Pageant – Do you have a favorite beauty queen ?
I would say Vaimalama Chaves for his naturalness. I think she has really brought freshness since she was elected.
Inside Pageant – What would you say to conclude this interview ?
Thank you for your attention, I was happy to answer your questions. I can't wait for Saturday and in the meantime I invite you to vote for candidate 6 on the Miss Excellence Lorraine page. Thank you all !
We wish Emma  good luck for the pageant, which will take place on March 19, 2022.