A few days ago, The Inside Pageant team met Anaïs, contestant for Miss Excellence Lorraine for Miss Excellence France. She answered our questions.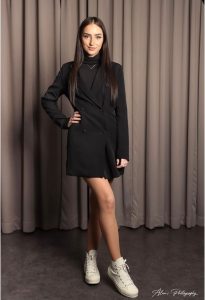 Inside Pageant – Hello Anaïs, can you introduce yourself in a few words ?
Hello, let me introduce myself, my name is Anaïs Sausse. I am 19 years old, I live in Jarny, a small town in the department of Meurthe-et-Moselle. Currently I am studying in a private law school in Metz in order to become a notary clerk.
Inside Pageant – What are your passions in life and what activities do you do ?
I am passionate about makeup, photography, fashion and everything related to the world of Disney.
Inside Pageant – Can you tell us about your experience in beauty pageants and fashion ?
From a very young age, the world of beauty pageants and modeling has fascinated me. When I was 10, I had the chance to parade for a clothing brand, it was from that moment that I realized that I wanted to continue to parading, and having fun on stage. Then 5 years later, I decided to register for my first beauty contest, 2 years after this one for my second beauty contest and finally for Miss Excellence Lorraine.
Inside Pageant – Why did you competed in Miss Excellence Lorraine ?
I am running for the Miss Excellence Lorraine pageant because it is initially a human adventure, thanks to this contest I was able to meet wonderful people and this contest offers me the possibility of overcoming my shyness and increasing my self-confidence, and it's also an additional experience to discover the world of beauty pageants.
Inside Pageant – Your adventure in 3 words ?
Human/ Incredible/ Magical
Inside Pageant – How do you feel as the competition approaches ?
I am both excited to be able to compete and have fun on stage with my friends from the adventure, also stressed because it is not easy to parade and speak in front of a large number of people. But I'm also nostalgic and sad to tell myself that this adventure will end on Saturday evening.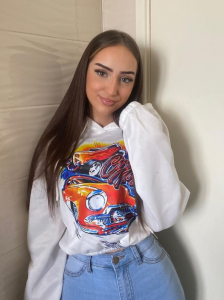 Inside Pageant – What would be the first thing you would do if you are elected ?
If I come to be elected Miss Excellence Lorraine, the first thing I will do is thank the committee a thousand times and I will go if I have the opportunity to thank our partners in person because without them, our election will not wouldn't have been the same. I will also go to meet the people of Lorraine.
Inside Pageant – Which cause would you like to defend and why ?
I would like to defend the following cause: the rights of women.
Inside Pageant – Who is the most important person in your life ?
I don't have a person in particular, but the people who make me happy in everyday life are my sisters, my parents and my boyfriend. Together, they bring together all I need is my strength, my motivation and my determination.
Inside Pageant – What makes you happy in life ?
In everyday life I like the simple things like spending time with my loved ones, going out with my friends, shopping, going for walks.
Inside Pageant – Do you have a favorite beauty queen ?
Yes, I have two favorite pageant queens : Amandine Petit (Miss France 2021) and Vaimalama Chaves (Miss France 2019), they are magnificent and simple women, who very well represented the values of France and women during their year of reign.
Inside Pageant – What would you say to conclude this interview?
Thank you, it was a great pleasure to be able to answer all these questions, and don't forget I will be wearing number 1 this Saturday, March 19! Goodbye.
We wish Anaïs good luck for the pageant, which will take place on March 19, 2022.