Modèle Élégance France is a major beauty contest for these gentlemen in France. Inside Pageant wanted to discover what had prompted a young man to embark on this adventure.
Inside Pageant — Hello, Julien. How do we fall into the pot of the pageantry?
Like in the movie Miss! (NDe: this french film released between the two confinements follows the path of a young androgynous who dreams of becoming Miss France), I am the boy who dreams of podiums. I participated in a few minor competitions in the 2000s, but I did not like the welcome I received. So, I imagined a competition based on the eyes of a candidate, which I would have loved to experience during my different experiences.
The beginnings were not obvious because it was necessary to build a team and make its place in the pageantry.
Inside Pageant — What makes you differentiate from your competitors?
I like to say that Modèle Élégance France is an alternative contest and that we really do not have any competitors. The DNA of my contest is not to rest on our laurels. With my team, we always seek to innovate, to go further. We never satisfy ourselves with what we have. We can always do better, bring an innovation that will distinguish us from others, that will make our signature.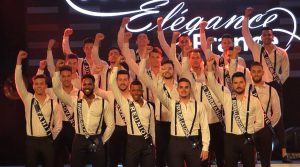 Inside Pageant — Where do you find your inspiration?
I'm not alone. Alone, we can't do everything. I built a team,searched for people who have skills I don't possess and to whom I could delegate with confidence. We form a real family that struggles to make the final of Modèle Élégance France a real show that will amaze the audience, the community that has been following us since our beginnings, but also that will leave a wonderful memory to the candidates. We think a lot by drawing inspiration from the news, what we see in other countries.
Inside Pageant  — You're celebrating your ten years this year. What makes a good Modèle Élégance France ?
Indeed, January 6, 2011, corresponds to the registration of the trademark Modèle Élégance France. I am proud of what we have built, but we must not rest us on our laurels, there is still much to be done. For the past two years, I am proud to be able to organize a national tour of our laureate with his dolphins. It are lack us a TV production to radiate even more.
There is no standard at Modèle Élégance France, nothing is frozen in marble, we are gradually building our competition, we also evolve. So we never look for the same thing year after year, so none of our promotions are alike. Each one turns out to be very different and brings something to the contest.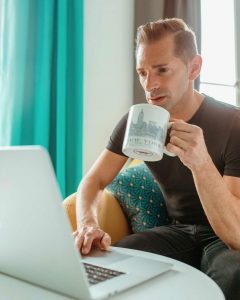 Inside Pageant — I noticed that since this year you have now given an international dimension to your contest. Why did you wait so much before you started?
Indeed, this year we acquired the license for Altitude World Supermodel. We took much time to get on the international stage, because we haven't had this opportunity before to find a contest that shares our values. Next, we focused on the development of Modèle Élégance France. Sending someone internationally requires a certain budget, and we did not have the financial shoulders for it.
Inside Pageant — So from this election, the winner will have the chance to defend France on the international stage.
Not necessarily. We made the decision within our organization to send the most deserving boy. It won't therefore perforce be the last winner, who will compete at Altitude World Supermodel. We will choose the one who will represent us according to his desire, but also his involvement, a very important element in our final choice.
We then prepare the designated young man so that he has the maximum chance to win the crown. I don't want it to be a mere appearing. He must have all the cards to defend his chances. English, parade and style classes will be taught him to make it shine on the international scene.
Find the rest of the interview in issue O of our magazine, available free