Hirisley Jiménez was crowned Miss Grand Spain 2022
Hirisley Jiménez was crowned Miss Grand Spain 2022 in the presence of Miss Grand International 2021, Thuc Thuy Nguyen, at the sixth edition of Miss Grand Spain beauty contest, held at South Park Auditorium of Maspalomas in Las Palmas Province on May 2, 2022. Miss Grand Las Palmas succeeds Miss Grand Spain 2021, Alba Dunkerbeck, also from Gran Canaria, and will now represent the country at the 10th anniversary of Miss Grand International, to be held on 25th October 2022 in Indonesia.
Born in Cuba, resident in Gran Canaria since the age of 10, the 20-year-old beauty queen  is a graduate in Early Childhood Education, and works as a child educator.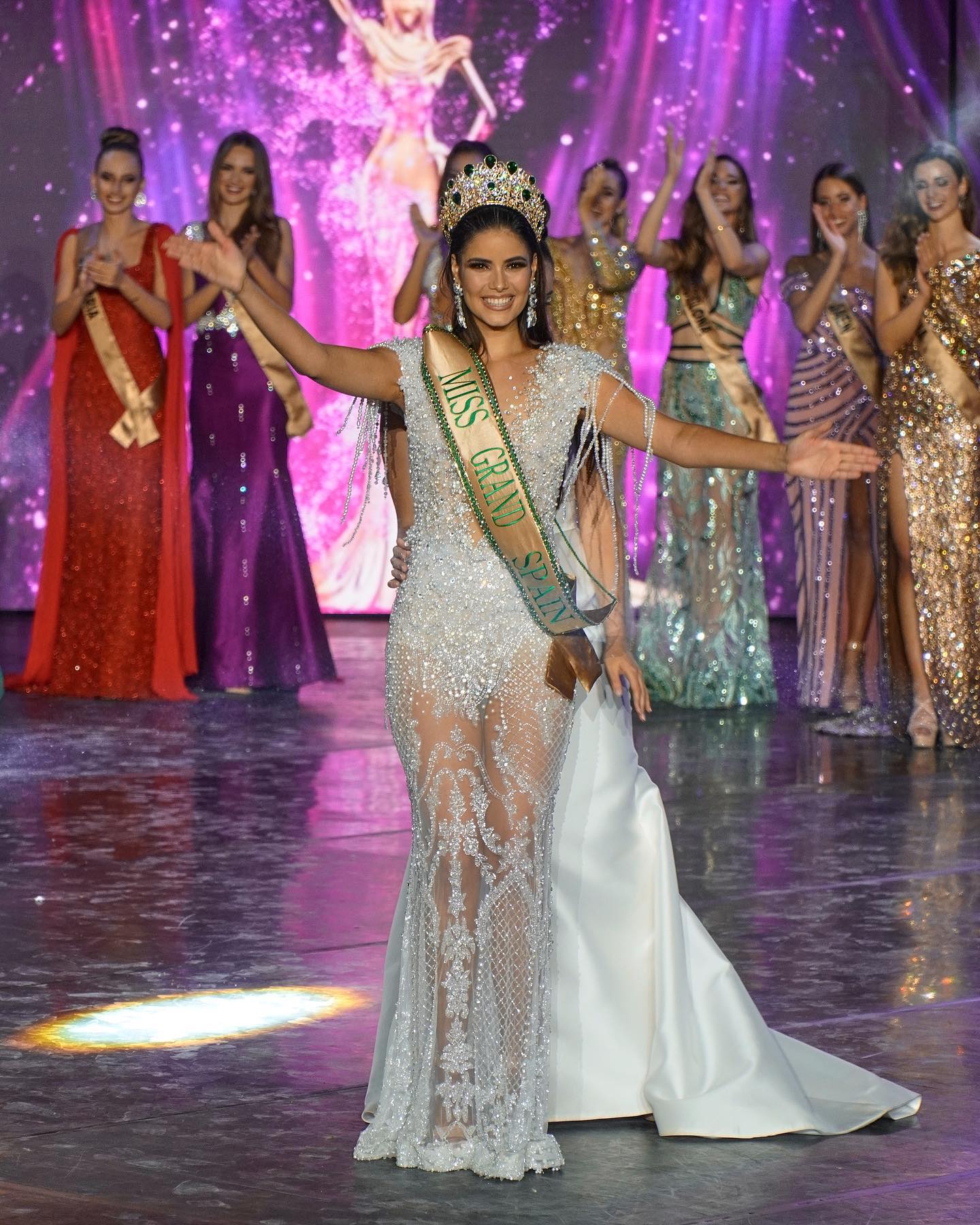 The 2022 Miss Grand Spain's court includes –
1st runner-up – Oihana Torres (Euskadi)
2nd runner- up – Anakristina Rivero (Zaragoza)
3rd runner-up – Kristina Caci (Madrid)
4th runner-up – Natalia Quiros (Granada)
Awards
Best Elegance – Miss Grand Madrid 2022, Kristina Caci
Best in Swimsuit – Miss Grand Euskadi 2022, Oihana Torres,
Miss Congeniality – Miss Grand Navarre 2022, Iraxte Frances
Miss Photogenic – Miss Grand Cantabria 2022, Maria Pardo.