Dominican Republic wins Miss Teen Mundial 2022
Mariona Juncosa Ramirez was crowned Miss Teen Mundial 2022 at the end of the pageant, held on July 31, 2022 in San Salvador, El Salvador. The representative of Dominican Republic bested 28 other candidates to succeed Miss Teen Mundial 2021, Solana Costa of Peru.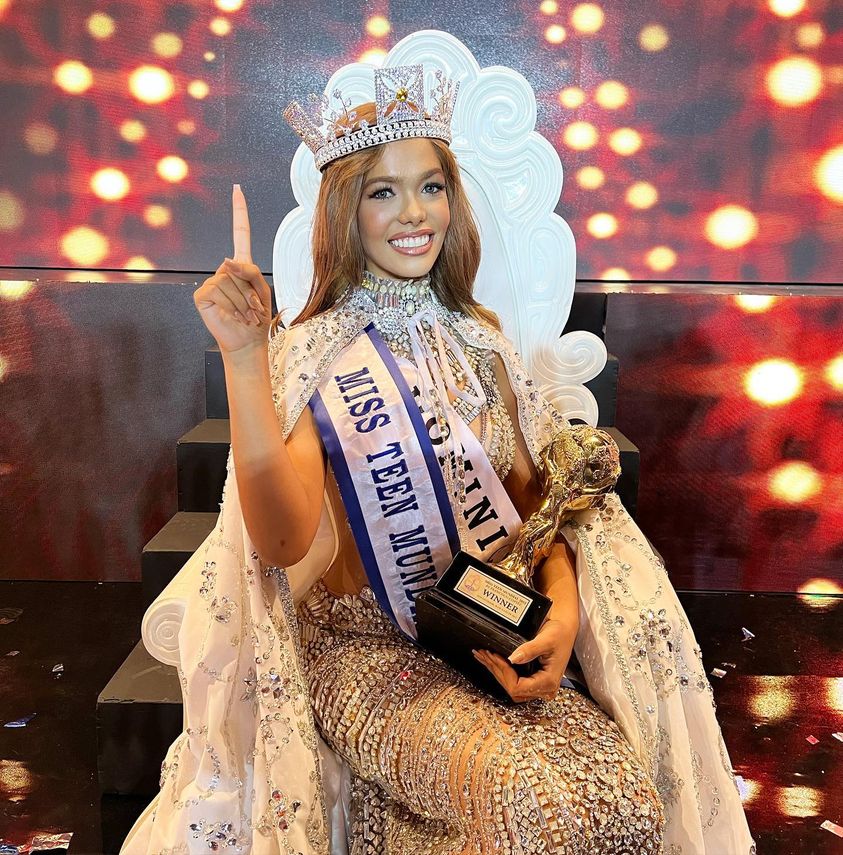 Juncosa is an model of 16 years old, student of the Dominican Cambridge International School, and speaks fluently three languages: Spanish, Catalan and English. Among his main hobbies are: modeling, photography, singing, pencil and watercolor drawing and sports.
She started the world of the catwalks at the age of 13 in the agency Queen's Academy, where she became Miss Mundo Latino republica Dominicana in 2020. "What started as a hobby now fascinates me, fascinates me. For me, modeling has become a lifestyle, a platform that I took advantage of to help those most in need in my community," said Juncosa during her crowning as Miss Teen Mundial Dominican Republic. "Beyond being a model and beauty queen, it is to take advantage of my passion and transmit a message based on tolerance and respect, gender equality and not racism, to be a role model for each and every one of the girls in our country, to continue with my vocation of service and green awareness," added Juncosa.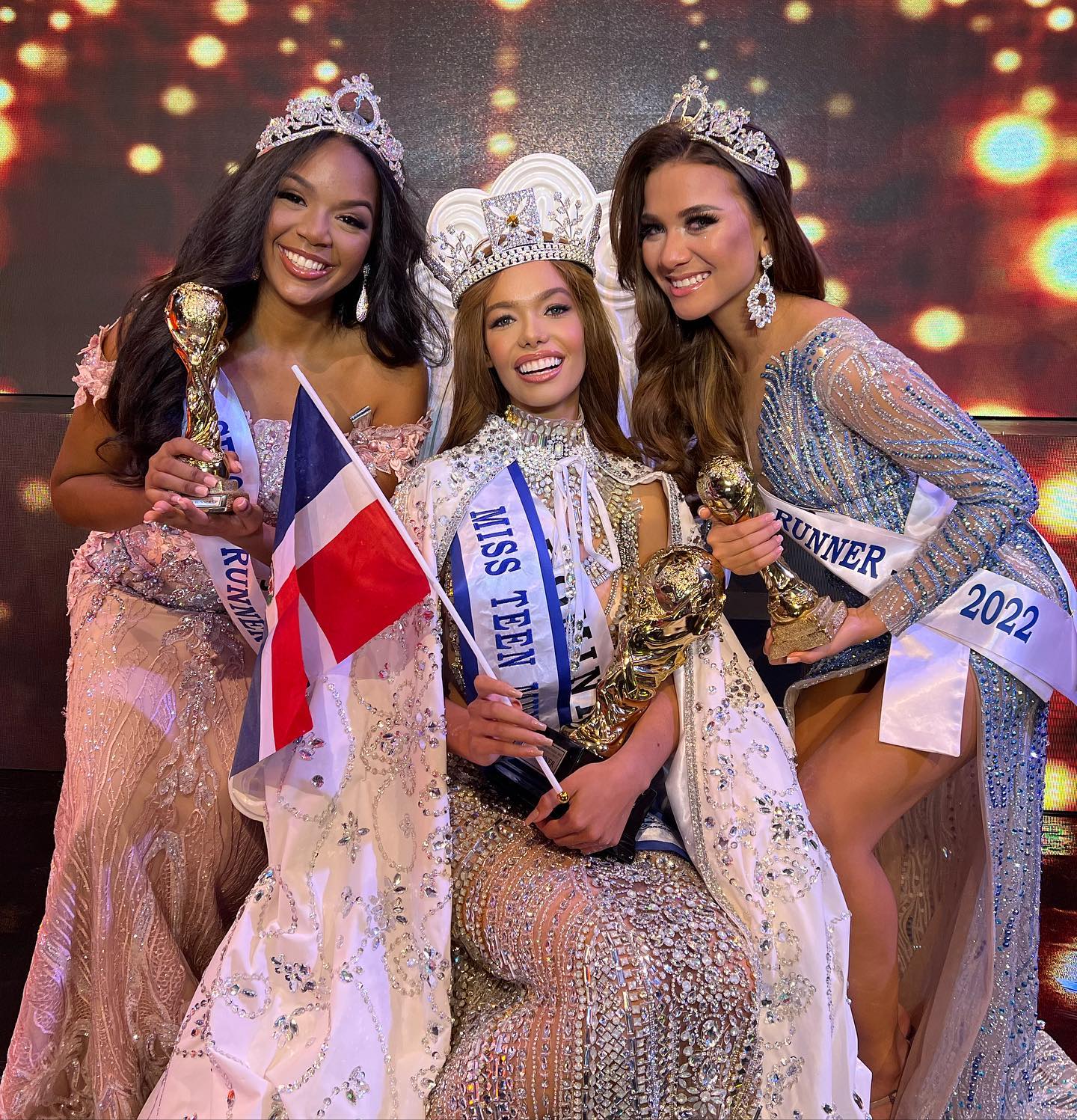 The 2022 Miss Teen Mundial's court includes
1st runner-up – Leylani Leyton (Nicaragua)
2nd runner-up – Da Xia'N Philipa (Curaçao)