Doan Thu Thuy crowned Miss Fitness Vietnam 2022
Surpassing 29 candidates, Doan Thu Thuy from the northern province of Phu Tho has been crowned Hoa Hậu Thể Thao Việt Nam – Miss Fitness Vietnam 2022 during the inaugural edition of the national pageant, held at the Nguyen Du Indoor Stadium in HCMC's District 1 on July 31, 2022. The contestants go through the rounds: sportswear, evening dresses, conduct.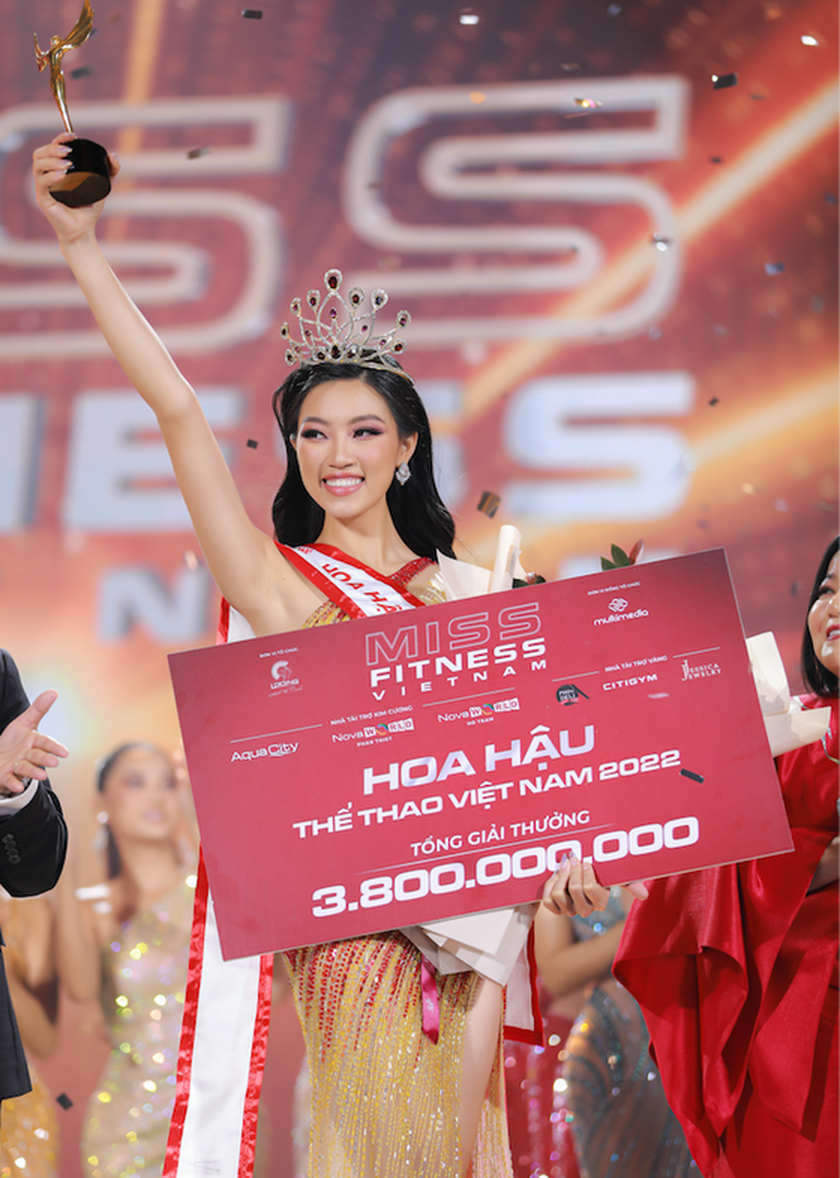 The top 5 includes Nguyen Thi Christmas Tien, Chu Le Vi Anh, Doan Thu Thuy, Chu Thi Anh, Le Phuong Thao entered the conduct contest. Each contestant has 60 seconds to answer questions from the randomly selected draw.
Doan Thu Thuy received a question fromjudge Vo Hoang Yen: "Become a miss, what do you bring to the community?". Thuy said she looks forward to more time caring about school sports health. "Since grade 5, every day I get up early to practice tennis, so I can practice the confidence to stand at this stage", Thu Thuy said.
The first and second runners-up went to Le Phuong Thao and Chu Thi Anh. The organization board also presented other minor titles, including Miss Talent to Chu Le Vi Anh, Miss Bodybuilding to Chu Thi Anh, Beauty With A Purpose to Le Xuan Anh, Miss Communications to Le Phuong Thao and Miss Inspirational to Truong Thi Hoai Sang.