Balsam Hussein crowned Miss Iraq 2022
Balsam Hussein was crowned Miss Iraq 2022 against 19 other candidates on 28th July 2022 in Erbil, Kurdistan Region, Iraq. Miss Karkh-West Baghdad succeeds Miss Iraq 2021 Maria Farhad Salem and becomes the official representative of Iraq at Miss World 2022. Miss Iraq stated that they have been authorized by the government to choose their representatives for Miss Universe and Miss World. It is a possibility that the newly crowned Miss Iraq will compete in both pageants. We wait the confirmation.
The 26-year-old beauty queen works as a TV presenter at Alsumaria TV, which is based in Baghdad, Iraq.
Speaking to The National, she said she had been hesitant to take part in the competition but decided to go ahead at the last minute after full support from her family and close friends, as well as from her followers on social media.
"My family have been happy and proud of me throughout my life, but they became happier and prouder when they watched me on TV being crowned Miss Iraq 2022," she said. "I felt sorry that they were not able to come from Baghdad to Erbil as they were ill, but I never felt alone."
Hussein represented the Al Karakh district of Baghdad, the Iraqi capital where she was born and raised. She worked there as a hair-transplant specialist after training in Turkey before starting her TV job — something she said she had always dreamt of doing.
"I have a dream to improve the media and journalism field in Iraq, and of course, being a winner of Miss Iraq will help me to be closer to achieving that dream," she said.
Kareem Rasheed, executive director of the Miss Iraq organisation, said: "Iraq is thirsty for such events like Miss Iraq. Year after year, we will do our best to develop it and make it reach people around the Arab world.
"The contestants represent about 90 per cent of Iraq — we covered the regions of south, middle Euphrates, west and north. This year, we decided to rate beauty at 50 per cent and inner essence, such as culture, education and so on, also at 50 per cent, while in years past we were focusing on beauty over essence. All women are beautiful and each one has a unique trait that makes her different from others."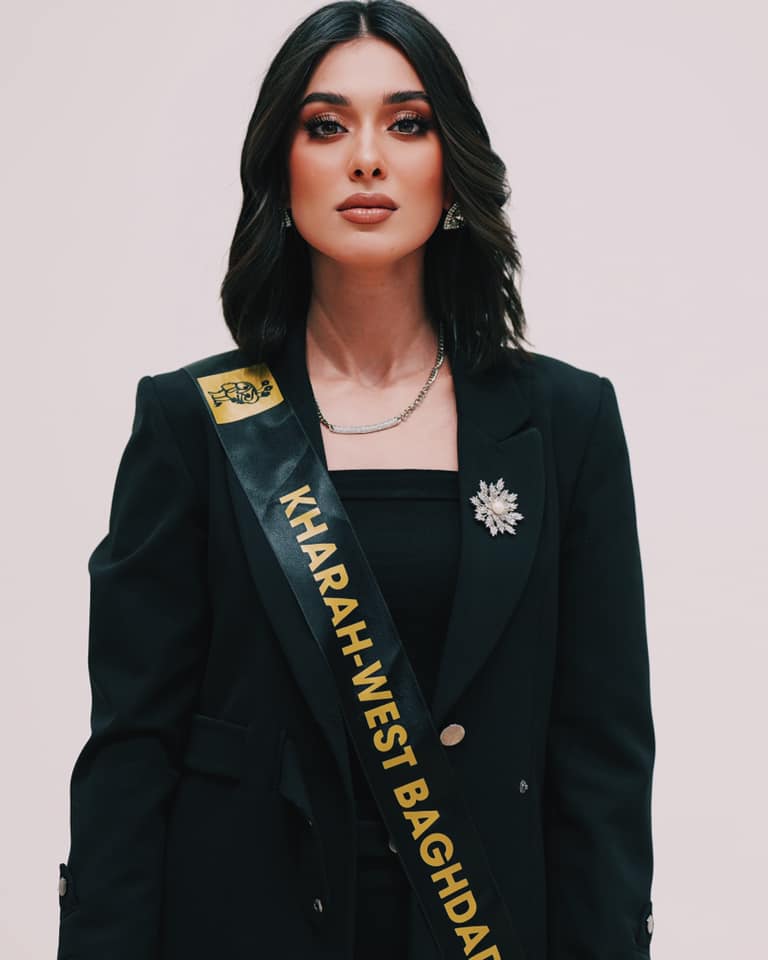 The 2022 Miss Iraq's court includes
1st runner-up – Sarah Saad (Al-Rusafa)
2nd runner-up – Jihan Majid (Wasit)
3rd runner-up – Hind Akram (Baghdad Belt)
4th runner-up – Sarah Khaled (Mosul)