Aryan Trava crowned Mexicana Universal Yucatán 2021
Aryan Trava Cavazos was crowned Mexicana Universal Yucatán 2021 in the presence of Lupita Jones, general director of the brand and Miss Universe 1991; and Andrea Bazarte, Reina Hispanoamérica 2021. The event was held privately at the Casa Museo, Montejo 495 with guests from the sponsoring brands and broadcast through social networks.
The 25-year-old beauty queen workd as an interior architect. She is also a model and television host. In 2016, she participated in Miss Teen International representing Mexico, remaining among the five finalists.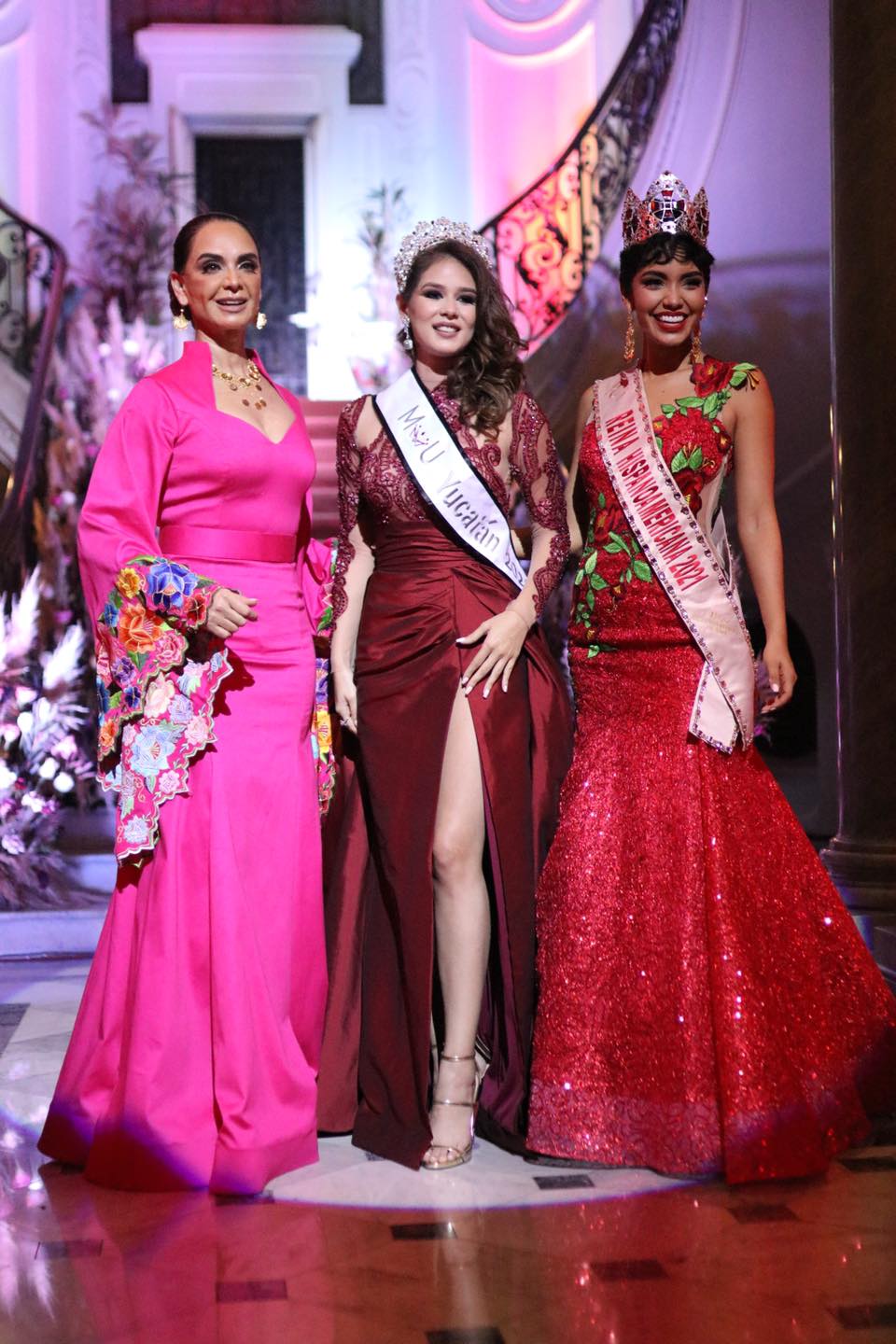 Laura Castro, director of the Universal Mexican brand in Yucatán, was the presenter of the night. She explained that after having made a selection casting in which about 15 young people attended, Arian's title was by designation; and it will be her turn to represent the state in 2022, in the fifth edition of this beauty and talent platform heading to Miss Universe.
At the event, Lupita Jones awarded recognition "for her career in design" to Mrs. Rita Margarita Chan Castañeda, owner of the Esencia Maya brand. The Miss Universe wore a long dress from her brand in Mexican pink with Yucatecan embroidery on the sleeve.
Andrea Bazarte also wore a dress from the Esencia Maya brand with red lace and Yucatecan embroidery. Designer Luis Briceño made Arian Trava's dress.