Keriann Thomas was crowned Miss OECS 2022 (or Miss Organization of the Eastern Caribbean States 2022) on November 5, 2022 at the Old Mill Cultural Centre in Dominica. The pageant returned in 2019 after a two-decade hiatus. The Antigua and Barbuda's representative beat 6 other women from the Eastern Caribbean to succeed the reigning Queen Earlyca Frederick of Saint. Lucia. Thomas also Best in Creative National Wear, Best Creative National Wear, Best Swim Wear, Best in Swim Wear, Best Evening Gown and Best in Evening Gown awards.
"I feel very overwhelmed at this point because I have had some major challenges and all my hard work paid off," the new Miss OECS revealed to Dominica News Online (DNO) following her win.
As to her secret to gaining the coveted title, Thomas says that through the competition she ensured that she remained not only confident but humbled and calm as she knew that one wrong move could have jeopardized months of hard work.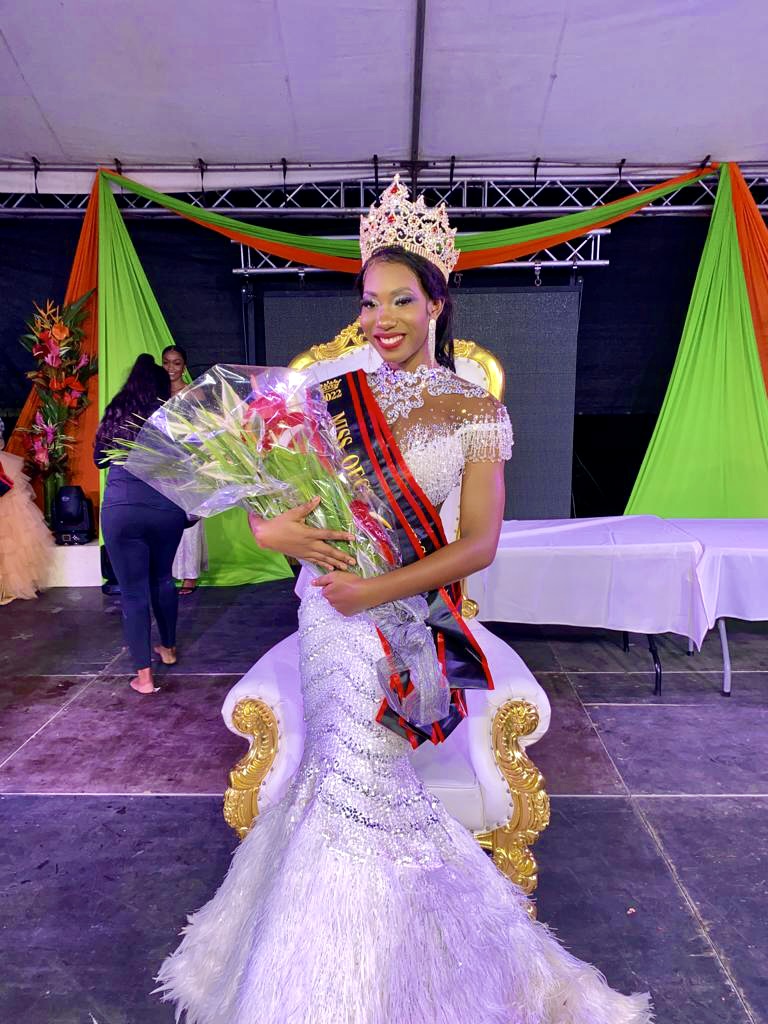 Thomas, who grew up in a village called Newfield, works as law enforcement officer in the Royal Police Force of Antigua and Barbuda.
She always enjoyed watching pageants with her mother. In 2018, she began following her dream and won her first pageant, igniting her passion even more. This was her fifth time competing in the pageant arena but unlike any other, she said she and all the six other contestants formed a "sisterhood." She said her confidence made her unique."I never gave up. I believe in myself," she said.
The 21-year-old who is passionate about dancing, modelling, and fitness disclosed that while she's not ruling out the possibility of entering other regional pageants, for now, her main priority will be personal development.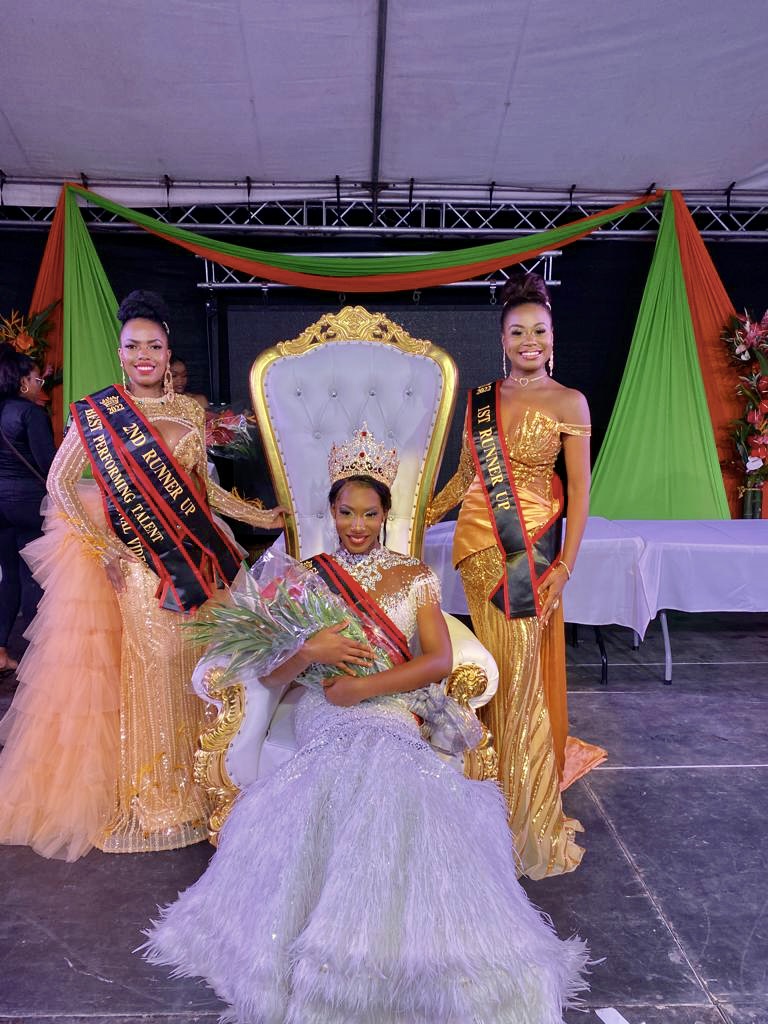 The 2022 Miss OECS' court includes
1st runner-up – Kejean Smith (St Lucia)
2nd runner-up – Reesa Mcintosh (Grenada)
In 2019, the show made a massive comeback following a 20-year hiatus, with Miss St Lucia Earlyca Frederick capturing the title. However, for the past two years, the competition could not have been held due to the many restrictions imposed by the COVID-19 pandemic.